Digital Technology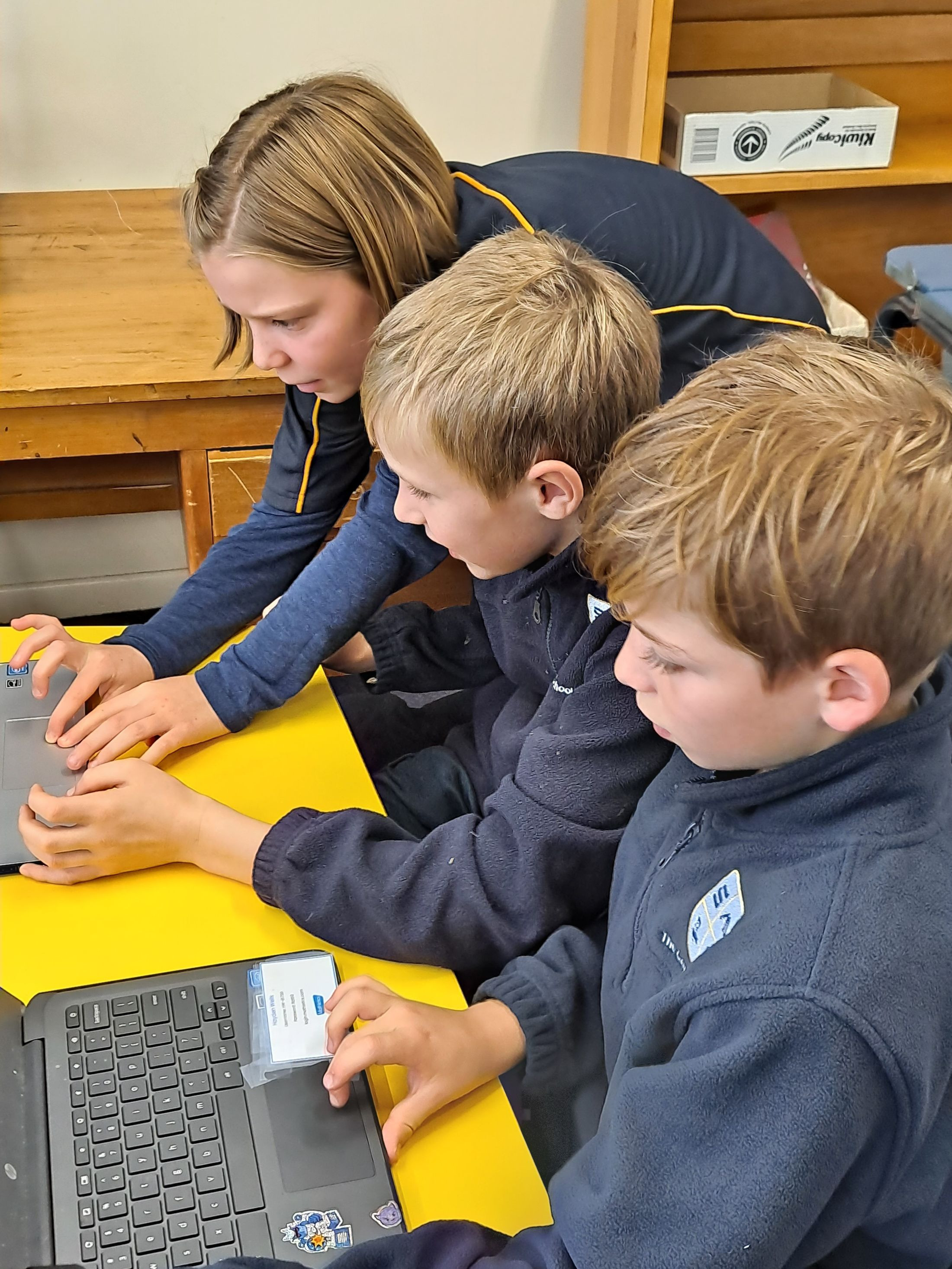 Recently four students from primary classrooms attended a Digital Technology Workshop and are excited to bring back to their peers their new digital knowledge.
Room 2
On Tuesday 8th June, four students from Room 2 went through to Milton Primary School for a Digital Technology Learner Led Day. We joined with students from other schools around the area to learn about Stop Motion Animation.
Stop Motion is an animated filmmaking technique in which objects are physically manipulated with small movements between photographs so that they will appear to move when the series of frames is played back.
The children used both Chromebooks and Ipads to create their stop motion videos. First, they learned how to take a series of images to make a toy move. Next, they learned how to add voice recorded sound over the video. After that, they made an animation of a simple spelling word and finally they created an animated magic trick.
The students then came back to school and taught the rest of the class the next day. All children thoroughly enjoyed making stop motion animations. Try it at home by downloading the free app on the app store - Stop Motion Studio.
Room 19
Students from Room 19 Milly Lietze, Annabelle Wilson, Hayden Wells and Eddie Crawford together with Mrs Parker, enjoyed a digital technology workshop at Balclutha Primary School on Monday 14th. Students looked at how to create a 3D zoo animal from 3D shapes, and export them into a collective digital Zoo, using software called Tinkercad.
They had a fabulous morning and can't wait to teach their peers how to use Tinkercad.