Creative ways for making patterns in maths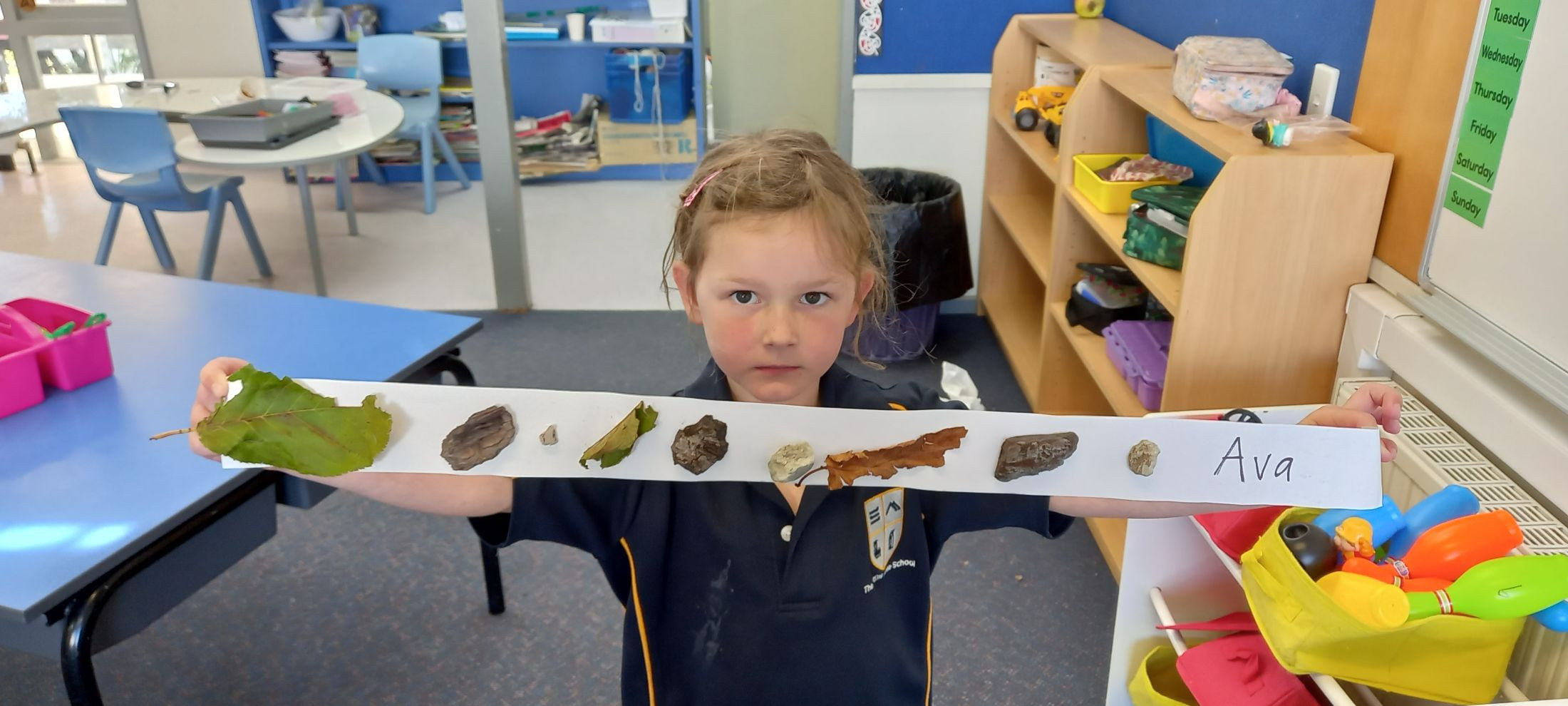 Room 1 have found and utilised organic materials and have displayed them in such a way to show patterns.
Room 1 has been busy this week in maths making and describing patterns. The children first made patterns with counters inside and then went exploring outside with Mrs McDougall to find organic materials. Leaves, bark, flowers, grass and stones were found around the school grounds and then brought back to the class to be used. The assortment of materials were then glued onto paper to make a pattern and then each student had to describe the pattern. The next step in the pattern learning journey is being able to start a pattern and have a friend continue it. Mahi nui Room 1!