Clued-Up Kids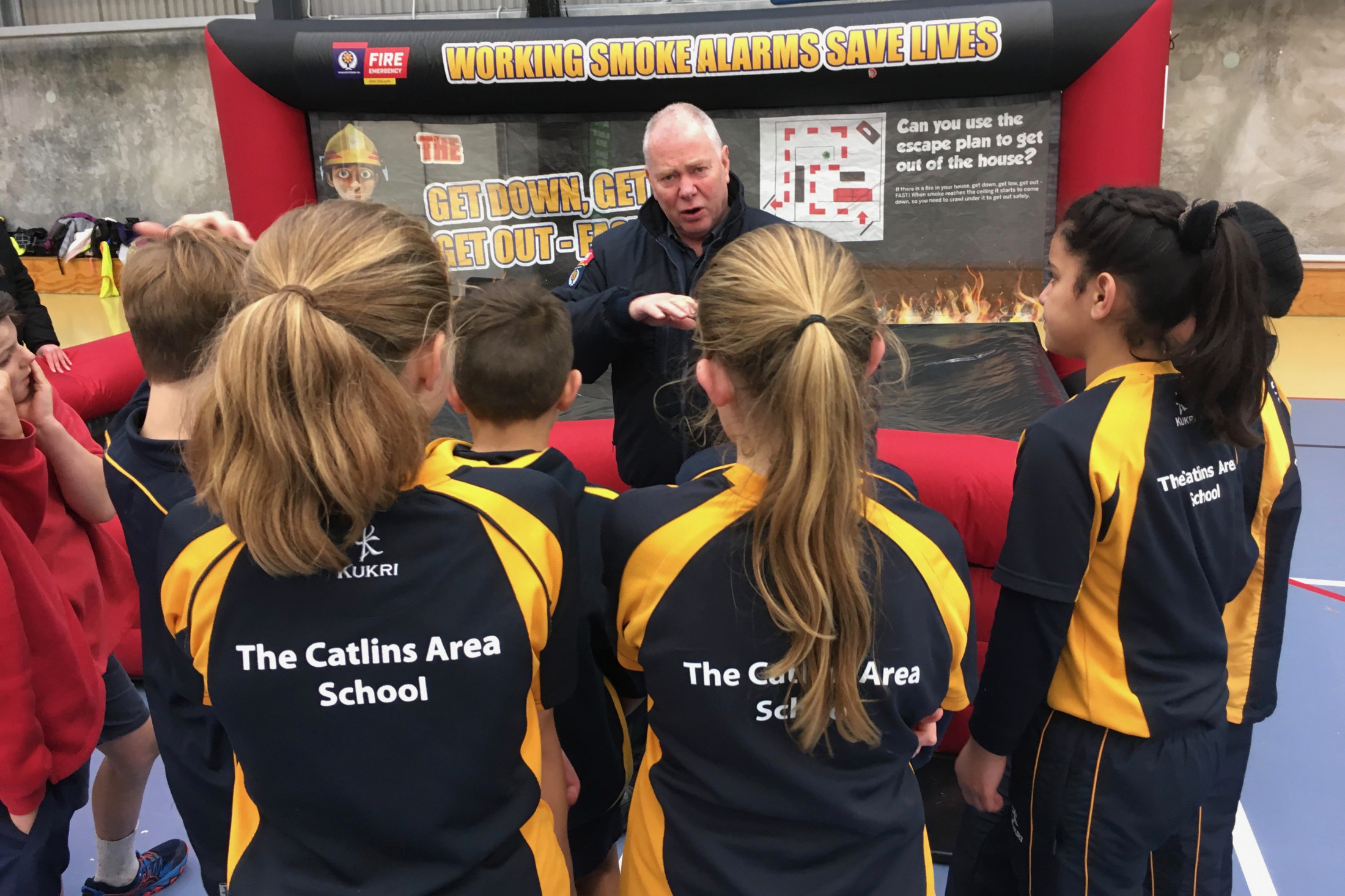 An afternoon of learning with fun activities in Balclutha.
On Wednesday, our Year 6 students joined schools from around the South Otago Area at 'Clued-Up Kids', held at the REC Centre in Balclutha. Clued-Up Kids is a multi-agency programme teaching primary school-aged children confidence and life skills to help them stay safe in a range of real-life scenarios.
The students learned things such as fire safety and were given a tour of a St John ambulance. They had their bike helmets checked by one of our local Police Constables before taking to a bike course with 'Give Way' signs and roundabouts. Students from all schools were given talks on gun safety and even had to build a shelter with the help of the Search & Rescue team.
Everyone had an awesome time, as you can see from our photos & videos.