Class Act 2019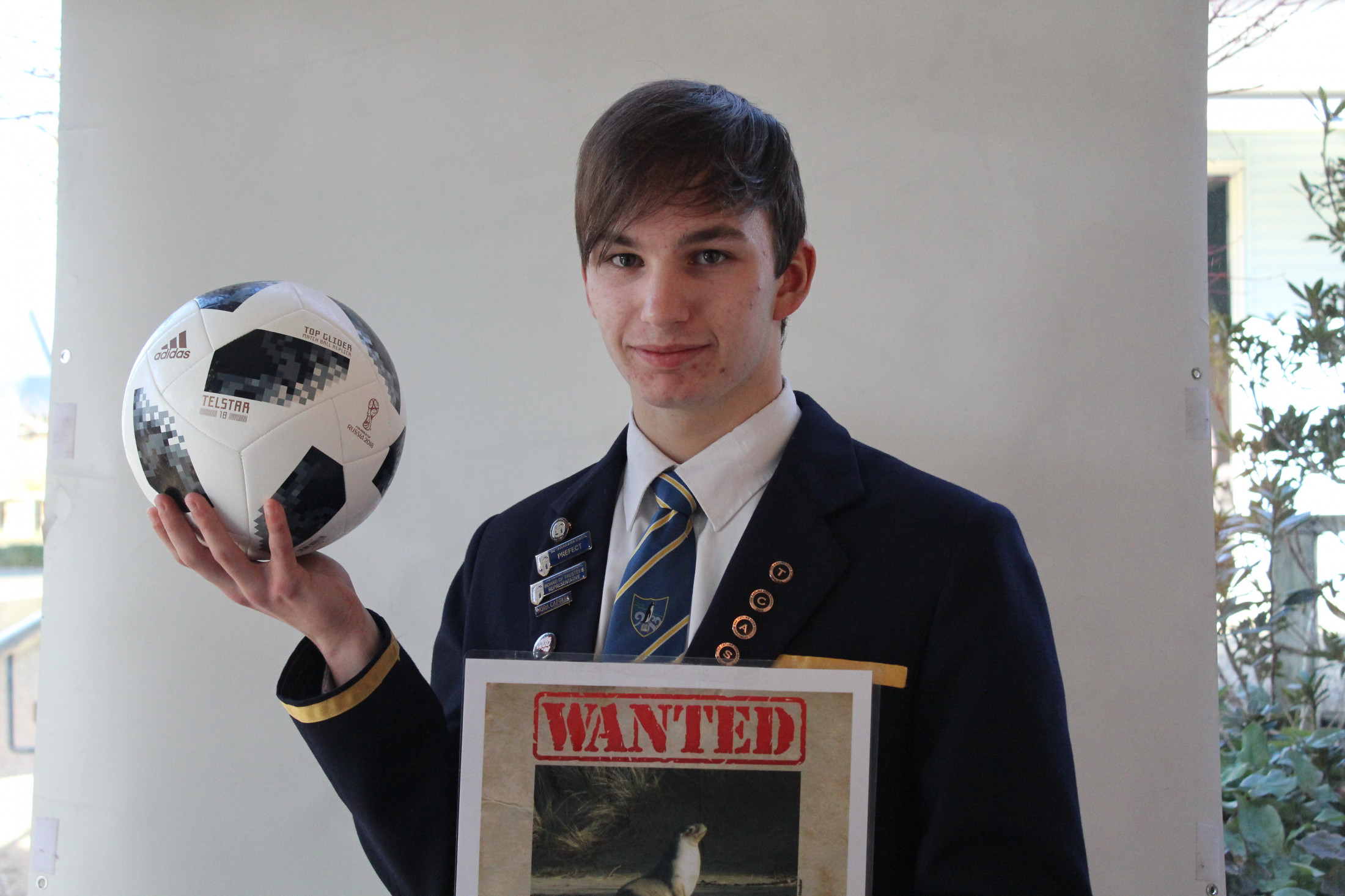 Congratulations to Logan Bird.
Logan Bird has been named as The Catlins Area School Class Act for 2019.
Class Act recipients are presented with a $6000 scholarship to study at Otago University by The Prime Minister. Logan will meet with Ms Ardern at the Class Act presentation ceremony on September 5th and be featured alongside other Class Act recipients in The Otago Daily Times later this month.
Logan has represented the school academically by achieving NCEA Level 1 and 2 with Merit and gaining academic prizes for Achievement in Biology; Tenacity in Social Sciences and the Masonic Trophy in Year 12 for Services to School and Community.
Logan demonstrates the TCAS Way in the following ways:
strong attendance at school and demonstrates a commitment to lifelong learning

Attendance over 90% for entire schooling

Attended educational courses in school holidays e.g. Area Schools Leadership Camp, Spirit of Adventure, National Area Schools Tournament
Most conscientious sportsperson award Year 12

The most valuable soccer player for 2 years
held positions of responsibility and performed his tasks to a high level, Head Boy, House Captain, and Board of Trustees Student Representative (2 years)

Developed whole school activities to benefit other students and charities

Developed and ran the first school House Day

Coached a Year 7-8 touch team and refereed their games
Represented school at National Area Schools Tournament for the past 4 years (in Dunedin, Whangarei, Christchurch and Rotorua)

Played for the South Otago High School 1st XI Soccer Team for 4 years where we won our division last year
Travelled to Japan for 3 weeks where I attended Tokiwa High School - Cultural Exchange, representing the school

Coached/umpired/generally been involved in sport on the administrative side

Worked with DOC and Nathan Reed from Texas A&M University around Sea Lion behaviour and threat management