Celebrating Mrs Mc Laughlin's Achievement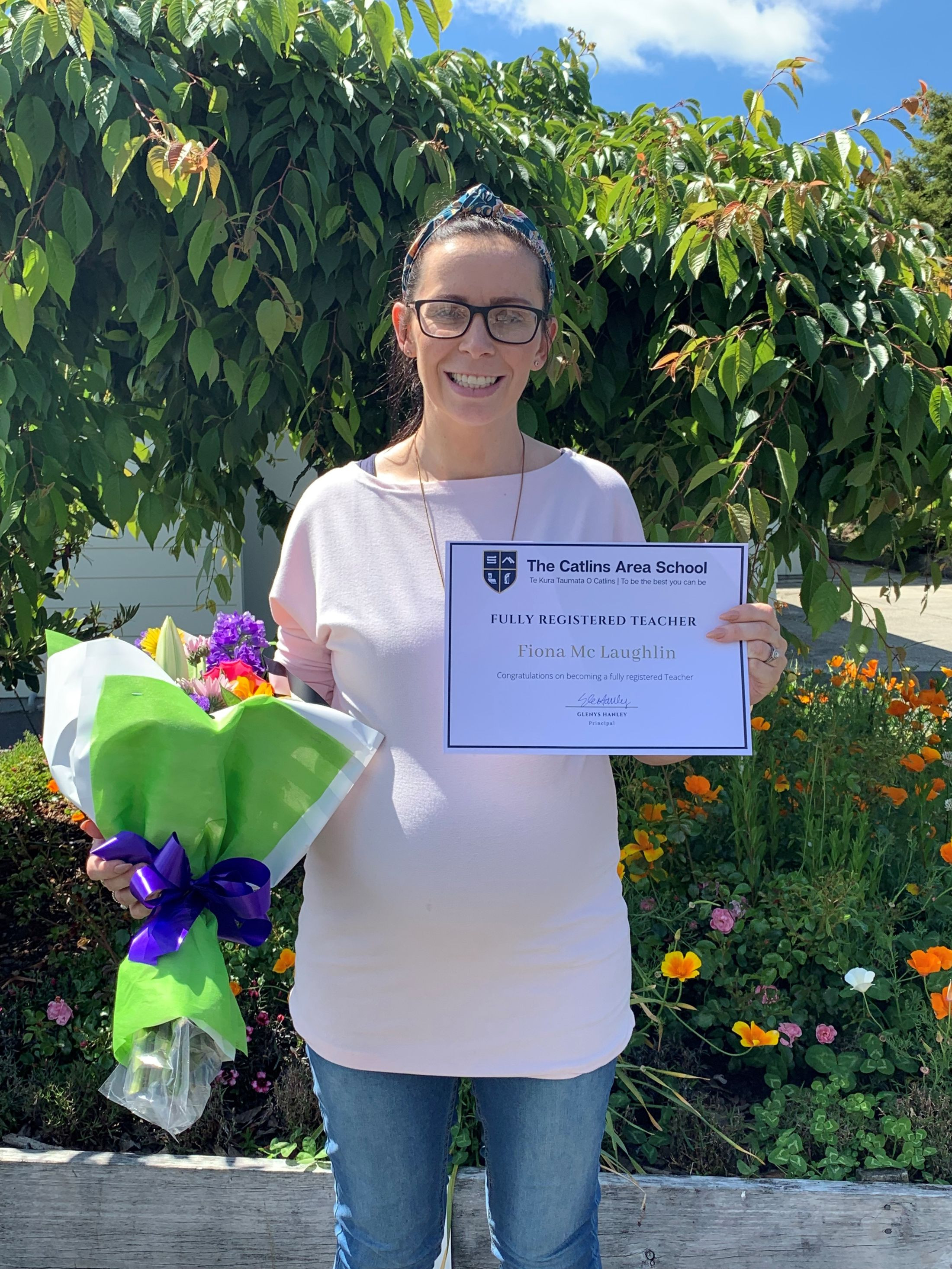 Celebrating the TCAS value of achievement this week with Fiona as she has become a fully registered teacher.
On Thursday 2nd of December, we celebrated the success of Fiona McLaughlin becoming a fully registered teacher. The staff shared a morning tea, complete with certificate presentation and flowers. We as a school community are proud of all the hard mahi you have put into your learning and also our school and students. Kia pai tō mahi!