Blue Light New Zealand a great opportunity!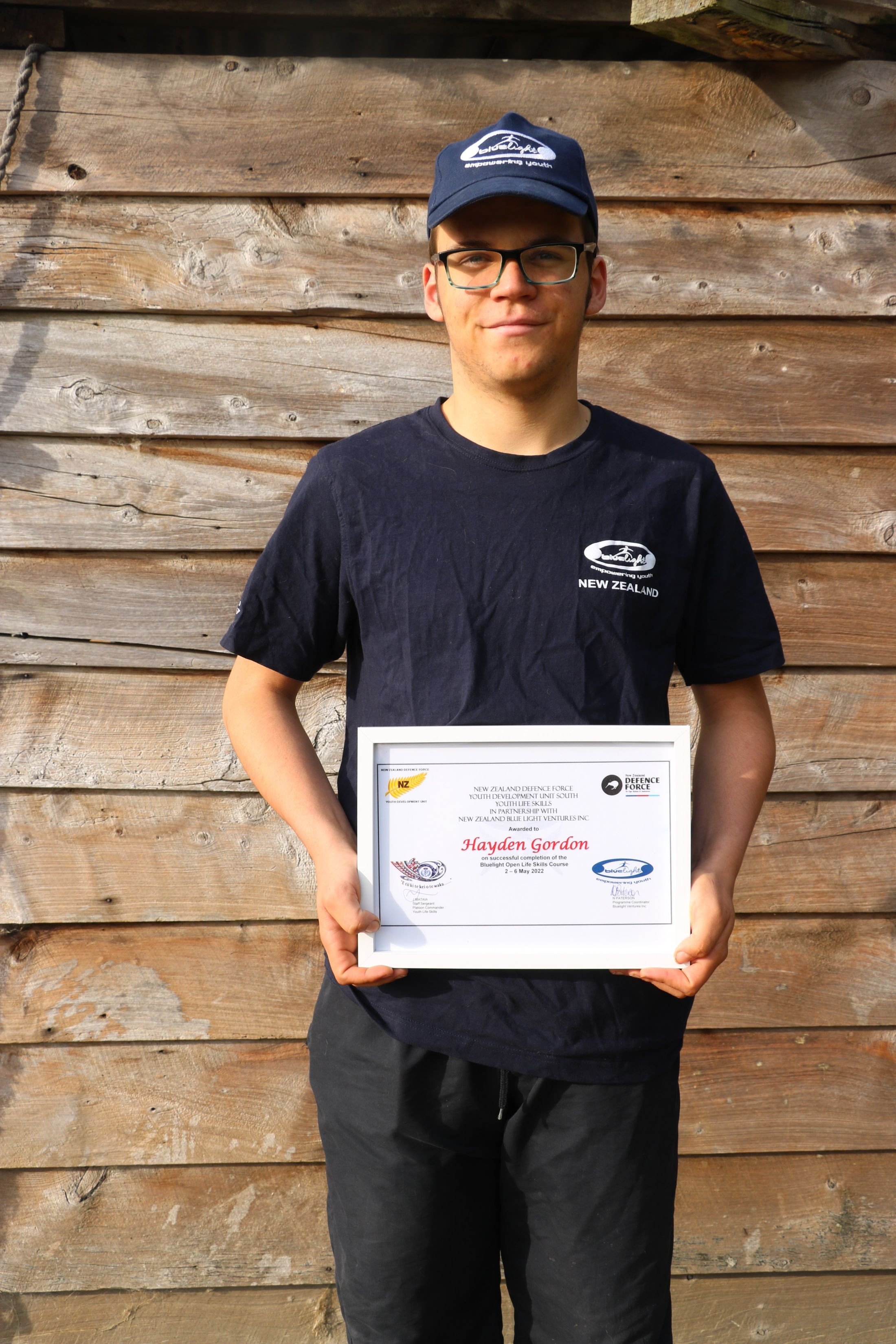 Last week, Hayden Gordon had the opportunity to go to the Blue Light New Zealand camp at Burnham military base and shares his experience.
I left home at 4:20 AM on Monday the 2nd to fly to Christchurch. Upon arrival at Burnham, I learned some basic drills like marching, coming to attention, at ease etc. It was a fun week experiencing other activities such as mountain biking, Adrenalin Forest and team building. I really enjoyed learning new skills and making new friends. It was a great introduction to the Police and also the Defence Force. I would recommend this course if you are ever offered the opportunity. Thank you to Mrs Cairns for organising this new experience for me.
Hayden Gordon (Year 12)