Area Schools Tournament 2022 in Twizel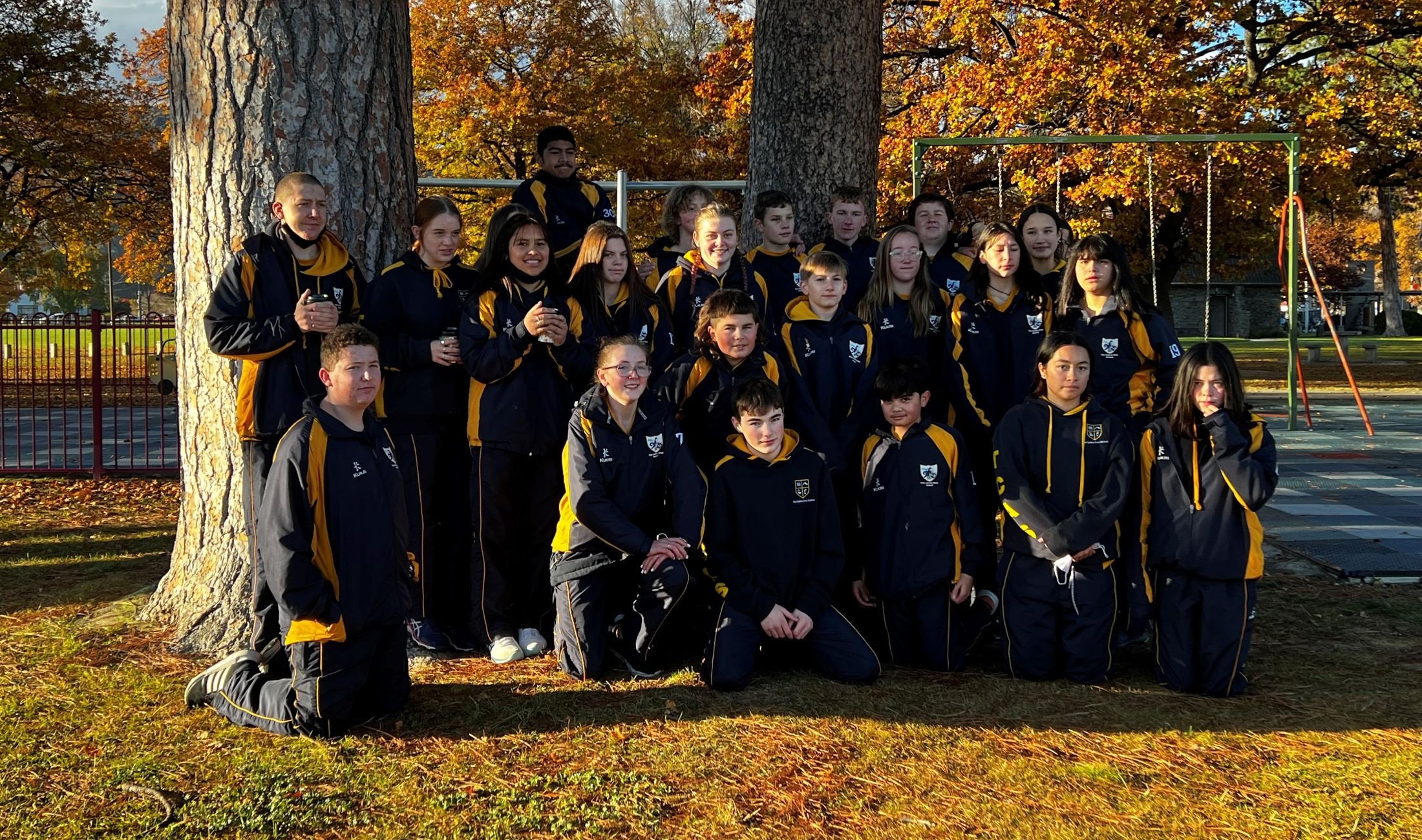 Area Schools Tournament is always a highlight in the calendar for the senior school, and this year did not disappoint!
On Wednesday 26 students along with Mrs Hanley, Mrs Cairns, Miss Currall, Ms Barr and Mrs Lietze left in the early hours of the morning to make the journey to Twizel for the annual Southern Area Schools Tournament.
All Area Schools attended the opening ceremony where we were welcomed with a Mihi whakatau, singing and speeches. All schools (The Catlins Area School, Twizel Area School, Lawrence Area School, Waiau Area School, Roxburgh Area School and Maniototo Area School) presented their opening ceremony items. The first round activities then got underway with basketball, touch rugby, quiz, indoor bowls and chess. TCAS Top achievers for Day 1 went to Ben Williamson and Korban Craigie who placed 2nd in indoor bowls and are already thinking of strategies to take out the top spot next year. One of the highlights of Day 1 was having a group of Room 3 Twizel students cheering our teams on from the sideline with banners they personally made. By 5pm the students were introduced to their hosts who kindly opened their doors and billeted all TCAS students for the two nights.
Overnight rain and wind was looking to put a damper on Day 2 but the weather was sporadic enough to get most sports completed. Sports played were netball, golf, frisbee golf, table tennis, badminton, climbing wall, pétanque and mixed football. TCAS Top achievers for Day 2 went to the team of Jack Walker and Flynn Lietze with top honors and placing 1st in pétanque. Special mention has to go to our mixed football team who played outstandingly, making into the final against Twizel and only to lose 0-1. It was a well fought game and was fantastic achievement. It was then a quick trip back to their hosts for dinner, shower and change of clothes before gathering back at the school for the social.
Final Day 3 saw some pretty tired students and adults with the final sports being played being volleyball, Ki O Rahi, and target shooting. All schools gathered again in the Community Centre for the closing ceremony and the much anticipated Nationals Team announcement. We are proud to congratulate Braydee Osborne, Casey Osborne, Dannielle Mason, Tafaitoa Tyrell, and Amelia Morrison who have been selected for the Nationals which will be held in Whangarei during the first week of the Term 2 holidays.
Congratulations to our Fair Play recipients Margret Tyrell and Korban Craigie.
We are proud of all our students who showed great sportsmanship, determination and passion. We would like to thank Twizel Area School for hosting and billeting our players, The teachers, staff and parent help, and of course the other Area Schools for their great competition.
Roll on 2023 in Lawrence!