Anne Frank Exhibition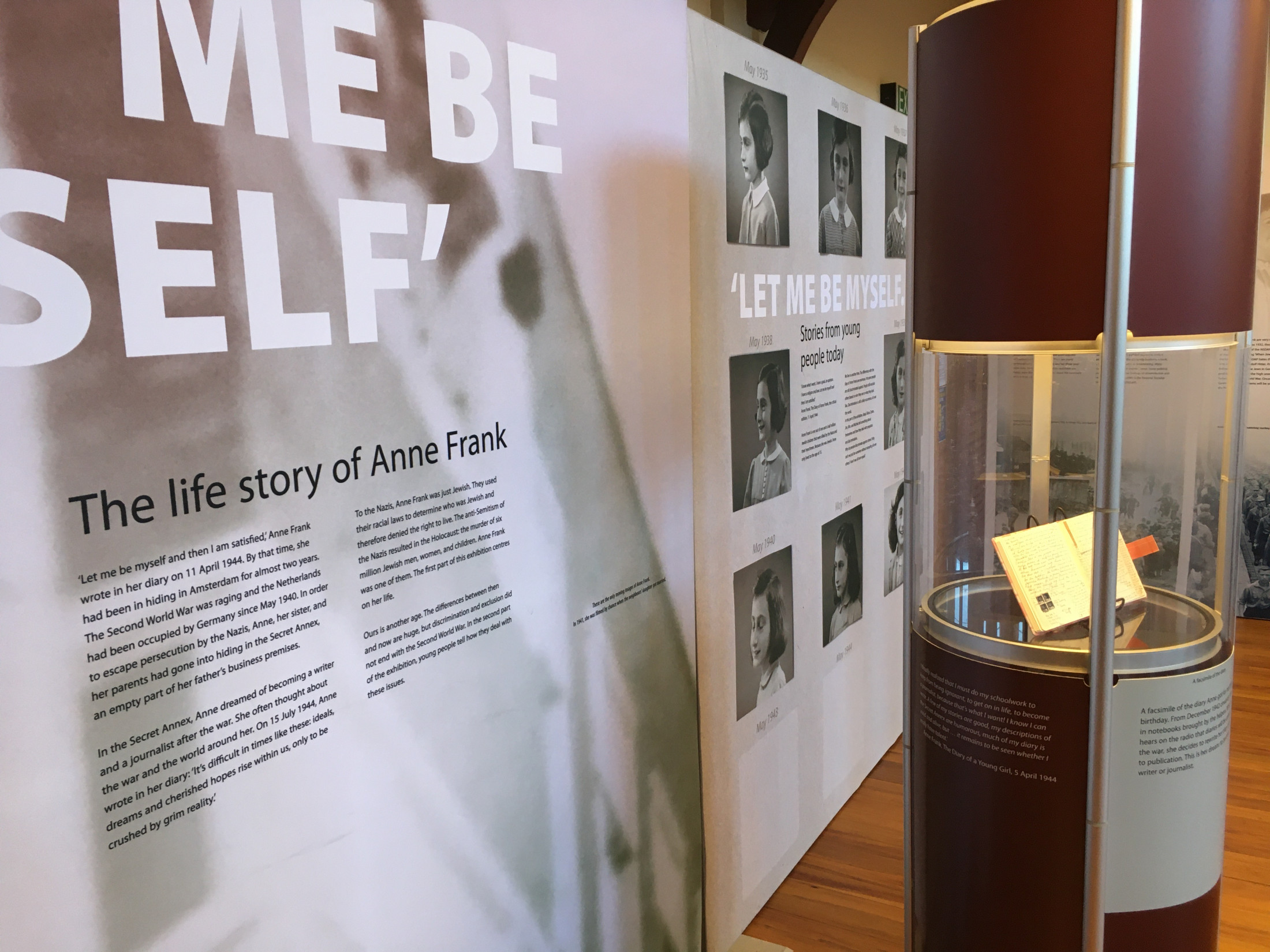 Year 9-11 travelled to Dunedin to view the Anne Frank 'Let Me Be Myself' Exhibition.
Earlier this week, I had the pleasure to accompany the Year 9-11 students to the Anne Frank Exhibition at Otago Girls' High School in Dunedin along with Mrs Watkins and Mr Staniford.
As expected, the students responded well to the challenging content of the exhibition and represented the school beautifully.
We had time to spend browsing the exhibits at the start of our tour, the exhibition focusing on the theme of 'Let me be myself' inspired by the following quote from The Diary of Anne Frank, 1944, "I know what I want, I have a goal, an opinion. I have a religion and love. Let me be myself, and then I am satisfied".
Following our general browse, a group of four students from Otago Girls' explained each of the sections of the exhibition to us. The girls had been specially trained for the role ahead of the show - they were exceptionally knowledgeable. Their role as young people, explaining the historical perspective of another young person brought the exhibits to life. Before our departure, we watched a visual presentation explaining in further detail the political and national climate lived through by Anne Frank.
Within the theme of 'Let me be myself', the contemporary section of the exhibit challenged us to think of ways in which we can prevent exclusion and fight discrimination. One panel in the display read:
"Which prejudices do you yourself have? Don't act upon these. Catch yourself, ask questions!
Why do you have negative views about someone or a specific group? Where do they come from? You may also be confronted with discrimination as a bystander. It is important to say something to the victim, after the fact or during the conflict. You cannot always stand up to the offender. You can only help others if the situation allows for it, and it is safe.
What will you do to counter prejudice and discrimination?"
An interesting call to action for our young people today, and in the time of Anne Frank.

Kate Staniford