A Catlins Welcome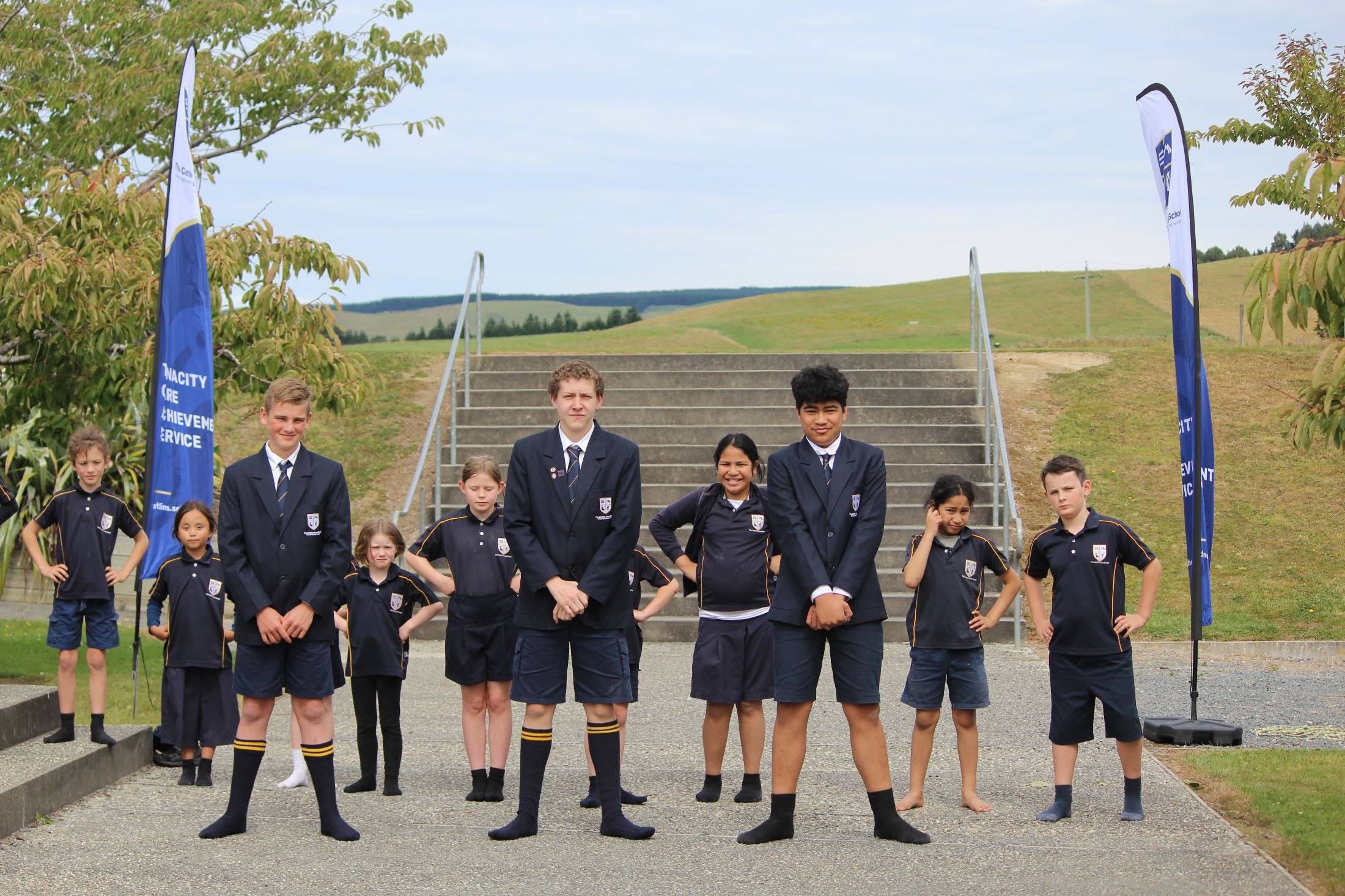 On Tuesday 9th March we held a mihi Whakatau, which is a traditional Māori welcome. This is our way to welcome new students and staff, along with their whanau to the TCAS community. We welcomed our new Principal, Mrs Glenys Hanley and her whanau alongside new students and staff to TCAS.
The TCAS Kaphaka ropu (group) began the welcome with a Haka, this was then followed by a whaikorero, by Mr. Samson and supported by the kapahaka ropu and the Board of trustees with our waiata, Owaka e.
Mrs Hanley gave a korero, on behalf of the manuhiri (visitors) and was supported with a waiata by her previous school, Cheviot Area School. This was followed by hongi (pressing of noses), or a handshake signifying the coming together of tangata whenua and manuhiri (locals of the land/area and visitors). Everyone then shared kai (food) to conclude the event.
*Please note, due to Covid level 2 the previous week and the uncertainty of levels we made the decision to limit the mihi whakatau to 100. As a result we could not open the invitation to this event to other staff, students, parents, whanau and members of our community. We are going to hold a Hangi in the near future for everyone and let you know more details soon. Thankyou for your understanding.
Nga Mihi,
Sarah Cairns
---