Room 1 and their pizza perfection!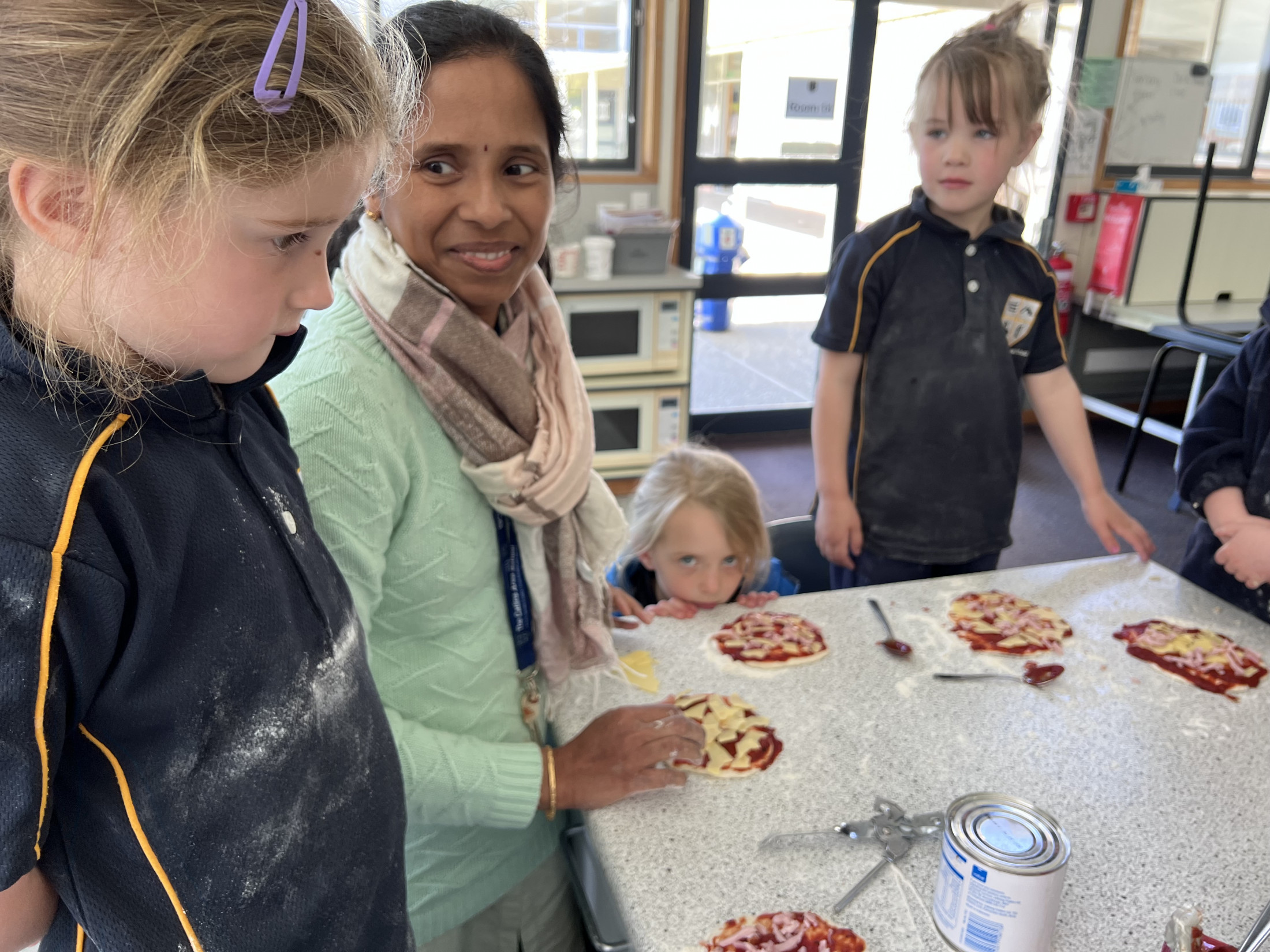 The masterchefs whipped up a dish brought to you by the letter P!
One of the benefits of attending an area school, is the advantage of having specialised classroom facilities and secondary teachers. Since the seniors are on exam leave, this has given Room 1 the opportunity to head over to the food tech room to create some mouthwatering dishes.
Last Friday Room 1 'celebrated' the letter P by choosing to make PIZZAS! We were so excited!
We were each given a golf ball size of pizza dough to knead and flatten. Everything that we chose to put on our pizza we did ourselves. Some didn't want cheese, some didn't want pineapple and some didn't want pizza sauce. We all enjoyed our pizza outside under the umbrellas when they had cooled down.
It was a super fun day according to Room 1!
Caro Bopp