Mahi at the takutai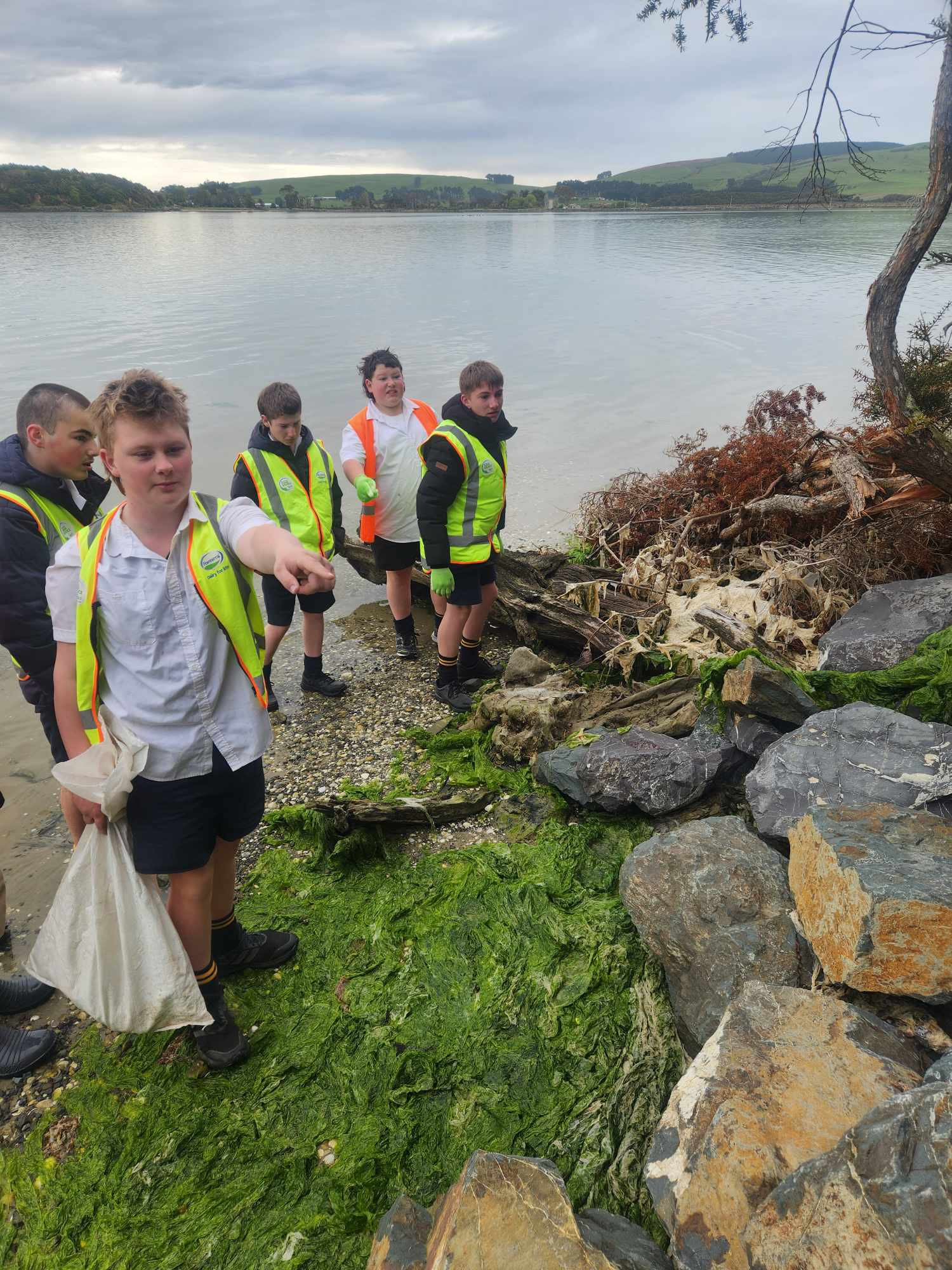 Year 9 and 10 took their classroom to the takutai (beach) to look for, collect, sort and analyse rubbish for a national database.
Year 9 and 10 had the opportunity to do some amazing mahi with Scott from Clutha District Council cleaning up Pounawea on Tuesday. Their main goal was to audit a patch of beach, which involved marking out the area with GPS, and scanning very carefully for any rubbish, big or small. We then took this rubbish back to school to count, sort and weigh. This was then added to the national data base, which allows us to go back and analyse any changes from past audits of the same area, and is great record keeping for future litter audits. While we were in town we also took time to clean up other areas of Pounawea, taking the rubbish away and into a skip where is belongs.
The students were inspired by Scott and his passion for stamping out litter in our environment. He was keen to hear from the students and if there were any other local areas they think should be included in the litter audit programme. Natalie suggested some areas just off the Southern Scenic Route as unfortunately some tourists are calling these roads a dumping station. We look forward to more regular rubbish audits and pick ups in the future.
Fiona Wilkinson