Blake Affleck is revving up the racing scene!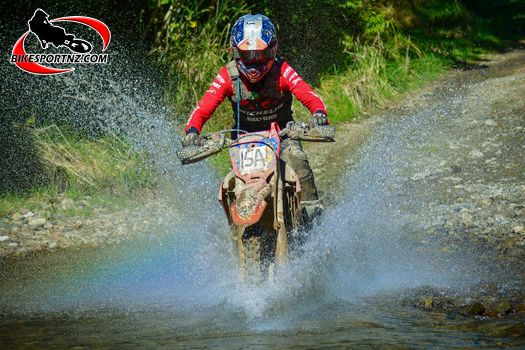 Blake Affleck spends most days practising his sport and most weekends racing. The results speak for themselves.
Blake Affleck has been causing quite the stir at Motocross events over the year and throughout the country. Blake, as casual and humble as ever, is committed and dedicated to his sport. Three to four times a week, Blake makes a track at home to practise after school, and the Affleck calendar weekends are full of motocross. Blake says it's fun, and the people are nice. He absolutely loves winning and hates to lose especially when it is a mechanical fault.
He has gone from just competing to gaining top podium results. Starting from the beginning of the year, Blake was the winner of the Southland Cross Country Series. He then went on and won The Schist Hard Enduro in Wanaka and also Round 1 of the South Island Hard Enduro Champs.
As if that wasn't enough of a trophy haul, he then won Round 1 of the South Island Cross Country Championships, then travelled to North Canterbury where he won Round 1 of the National and South Island Enduro Series. Not one to slow down, his body forced him to take some time out. Blake had two operations on his wrist and knee and sadly missed the other rounds while recovering. Coming back after injury did not phase Blake one bit as last weekend he travelled to Wellington and won both the Junior and the Bronze adult class at the Moonshine Extreme Enduro which was also Round 1 of the 2023 National Extreme Enduro Championships.
This weekend is a rare occasion with no events but the bike will then begin to rev as Blake starts the Southern Series Motocross and then heads to the North Island three times in November and December for the 2023 National Cross Country Series. This is also along with racing the Nutbuster Hard Enduro in Canterbury which also happens to be the final round of the National Extreme Enduro Series.
The two photos are of Blake from this weekend and the other from Cross Country earlier in the year.