Rippa day for it!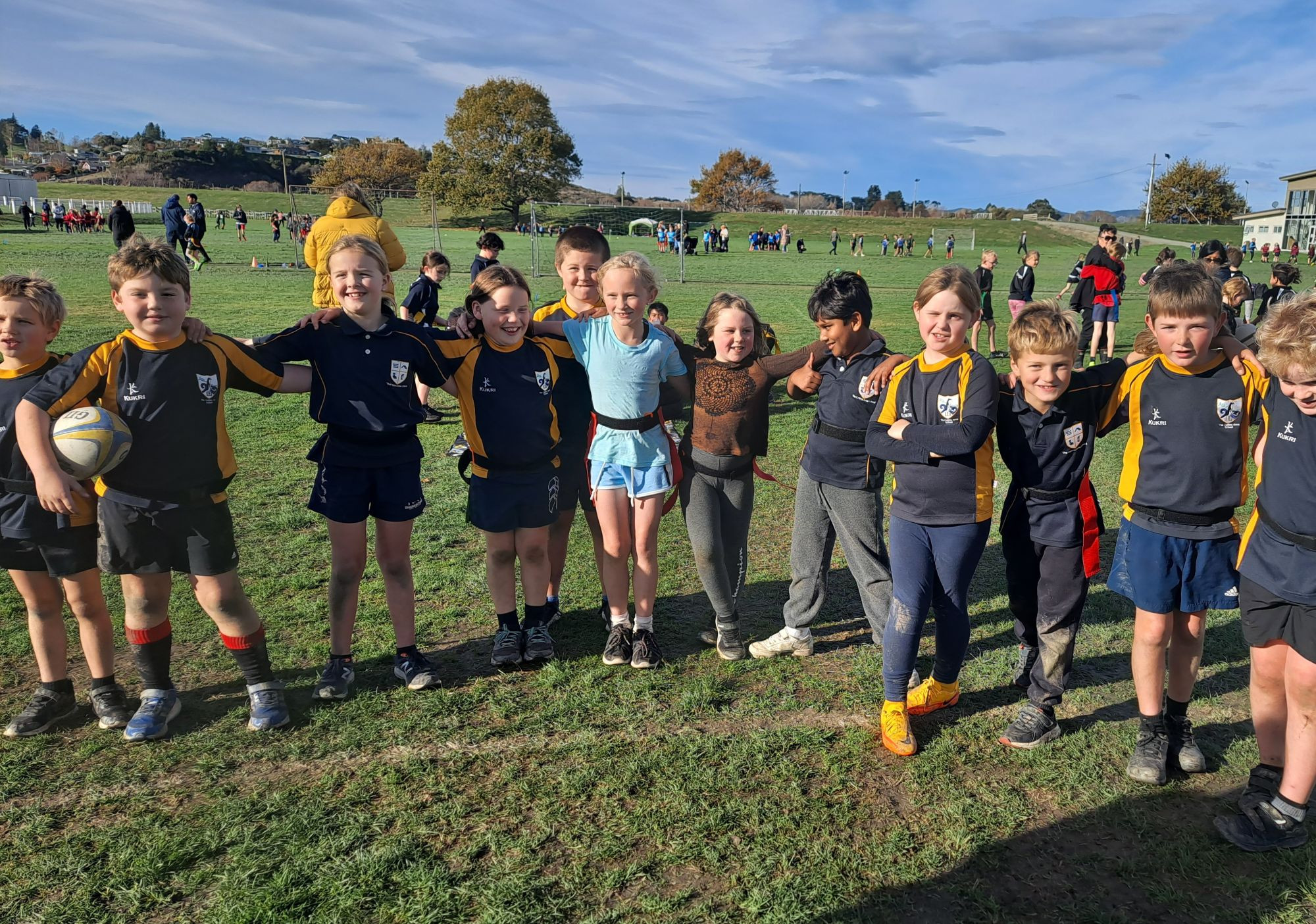 On Tuesday, Years 3 to 8 travelled to Balclutha to compete in the annual Rippa Rugby Tournament. Eighteen schools from throughout the district were represented at the day with a staggering 95 individual teams. TCAS entered five teams on the day and all had a great day. Some students were a little apprehensive about playing the game as it was new territory however all came away with new skills, a little bit of mud and smiles. It's great to see so many of our children out there accepting the challenge, enjoying themselves and being active.
With 27 fields operating at once it allowed for plenty of moving parts, players, coaches and helpers. The referees were an absolute credit and thanks to the Balclutha Association Football Club and Clutha Rugby Club for the use of the extra fields. A big thanks to Big River Country Women's Rugby Team for coming along and doing the rounds, all the Sport Otago staff who came down today to assist, Skip the South-West Otago Sports Activator and staff from Otago Community Rugby.
Travel isn't cheap these days and neither is time, so a big shout-out to all schools, teachers and parents who assisted, supported and transported.