Ākonga visit Moa in Owaka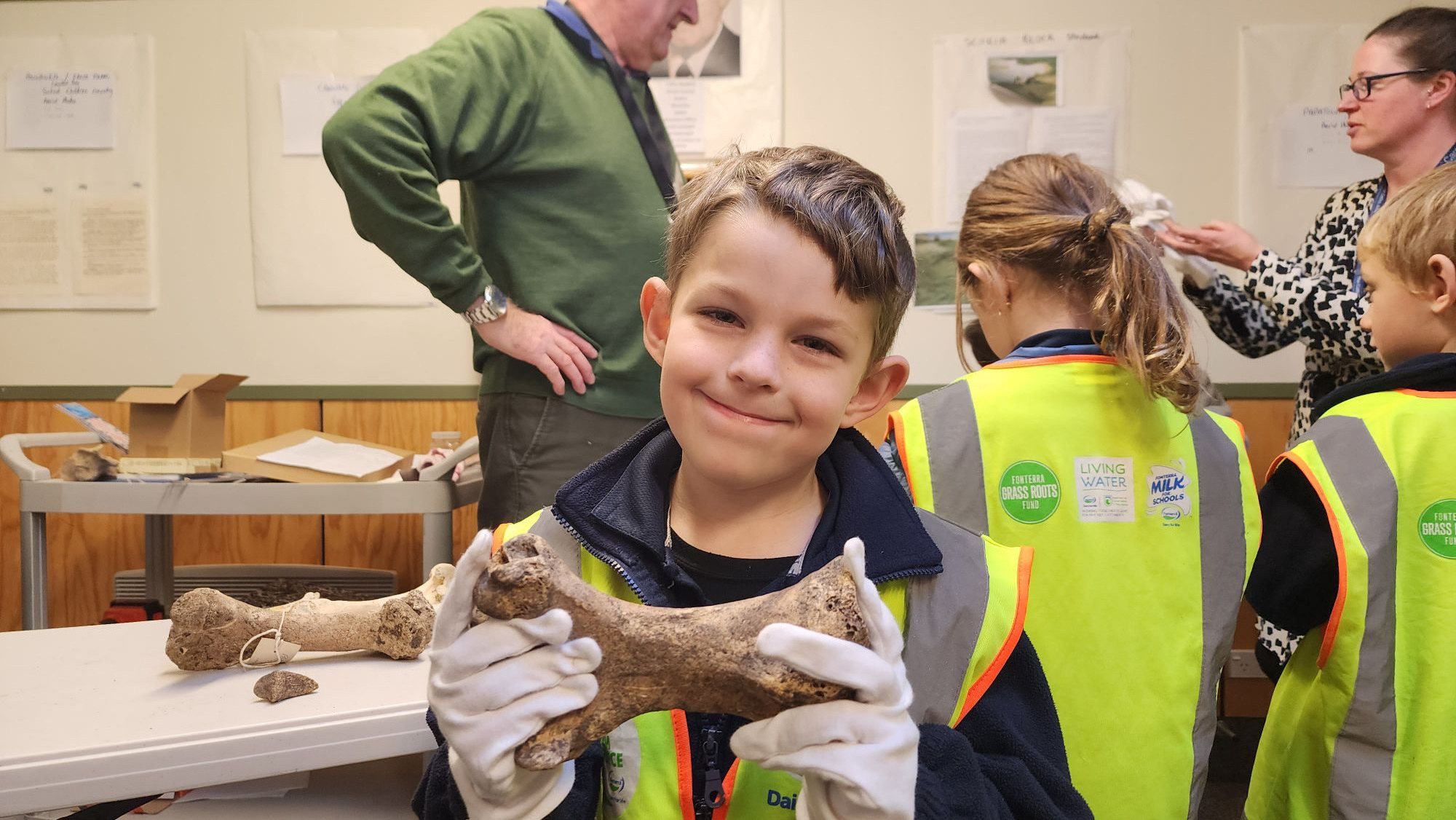 Class visits to the local museum have had students looking at remains of Moa bones and getting them excited for a exhibition of moa proportions!
Ākonga right throughout the school have benefited from a new collection at the Owaka Museum. Years 7&8, 9&10, and Rooms 2 and 3 have been down to preview the Lockerbie Collection. You can see them here investigating moa bones that have been found in the Catlins. Students had some great questions to ask Mr McPhee, and he had stories to share with us.
This is part of our research and planning for an upcoming exhibition in July. Thank you to the Catlins Historical Society for inviting us to collaborate with you in this project!