Well in to winter sports!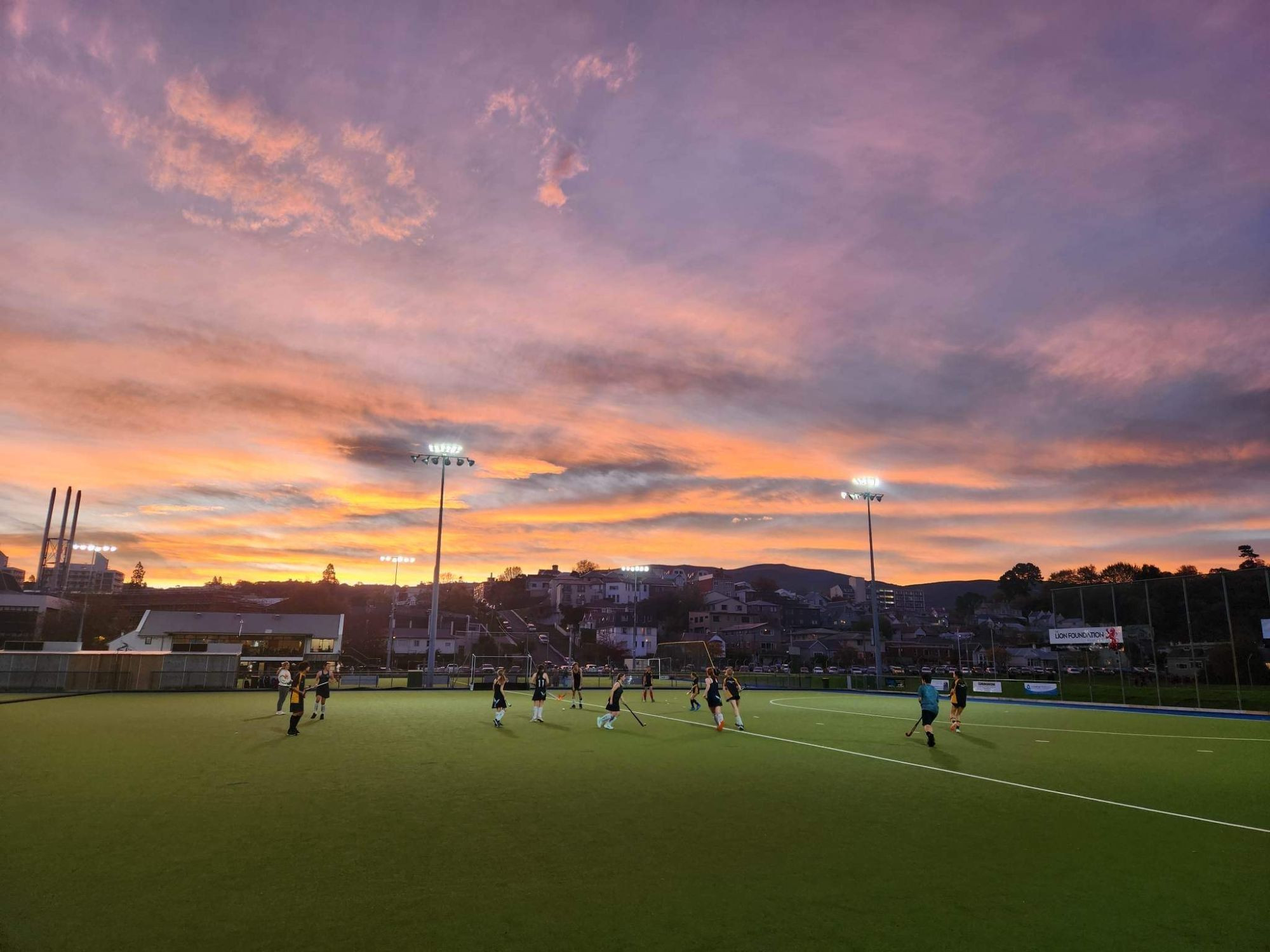 We are week 2/3 into our Dunedin secondary sports! We are three weeks into a 14 week hockey competition; the team has already bonded and is showing great potential. BJ Blair was an absolute stand out for his first game. Yui Nakajima has stepped up well as captain and also in her centre-half position. The team is looking forward to regular practices in the gym with Mrs Wilkinson now that tournament craze is over, learning skills as we go and bonding as a team over the Macdonalds dinner afterwards. Balance right?!
The Senior boys basketball team is doing very well in the Dunedin competition. They won their first game and play their second game tonight. Both junior and senior basketball teams started their Monday night competition held in Balclutha this week and had the chance to learn some new skills and play some short games. There is a real basketball buzz in the gym at lunch times! We also have 4 students attending a Basketball Academy once a week for the next few weeks, held in Dunedin and run by Basketball Otago. The aim of the programme is to teach the athletes BBO Rep style of play, offence, pace and poise, decision-making and how to contain contest control.
Friday night netball has been exciting for the Senior A teams two new coaches, Sarah Cairns and Nat Harrex. After super coach Liv Parkes succumbed to a netball injury (thankfully due to playing and not coaching), Sarah and Nat put their hands up for the exciting challenge. The girls will take part in the Otago Secondary Schools Tournament held in Dunedin on the 11th & 12th of June. They will also travel to Invercargill for the South Island Secondary Schools Tournament held from Monday 28th August to Thursday the 31st August. We have had Cheryl Blair come on board to help with player stats etc, and all the netball knowledge she brings as a life member of the South Otago netball association is greatly appreciated.
We have two players playing for SOHS junior football team. The team practices every Thursday and plays a match every Wednesday alternating between Dunedin and Balclutha. The team has a win and a draw under its belt and so far the two Year 10s have enjoyed it.
Saturday netball and rugby is in full swing with 33 junior netball players making 4 teams and a record number of players playing for Owaka in junior rugby. It was great to see the support for Owaka Rugby Club Day last week with most of our teams playing. All played hard either ripping, tackling or passing and we came away with some great wins.
We are still eagerly awaiting for the weather to play ball so we can get the netball court lines, so please cross fingers and toes and anything else for fine weather next Friday when the lines are scheduled to be painted.
TCAS is looking forward to taking 56 kids to the Rippa Tournament held in Balclutha on Tuesday from Years 3 - 8. Look out for great photos next week.
A huge applause and thank you to our parents, whānau and staff members who give up their time to coach, transport and help with all of these sporting opportunities. Without your hours of help and assistance we would not be able to offer these sporting events to our students, so thanks for a job well done.