Newest seats for the juniors.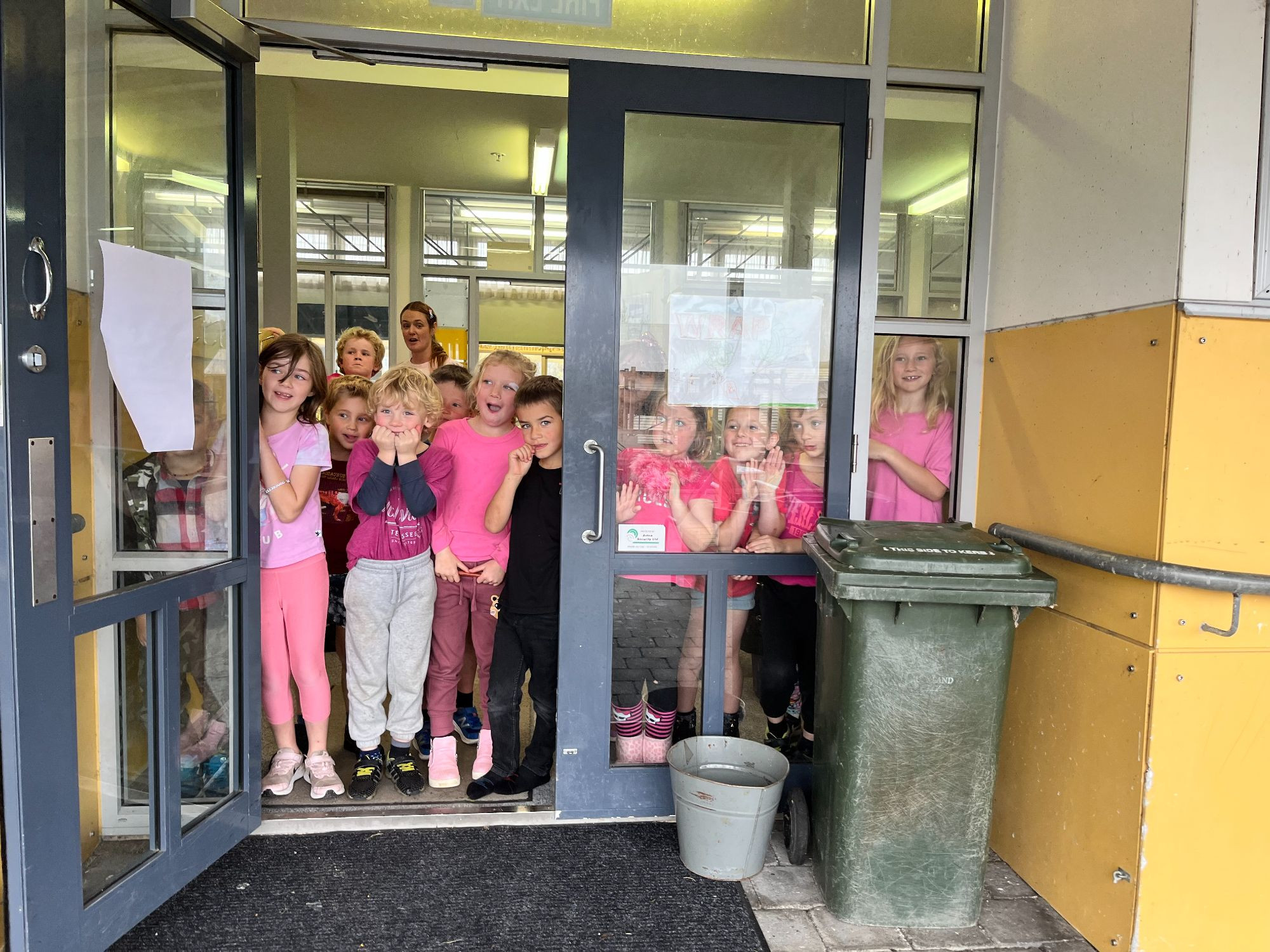 Ākonga were peeking through the doors eagerly watching the temporary toilet block being put in place.
It is always exciting when there is machinery on site and today was no exception when our temporary toilet block arrived on site. This toilet block will be plumbed, power will be connected, and a step will be created so it is available for use by junior students.
The upgrade to the junior block is expected to start shortly and this upgrade includes a reconfiguration of the existing toilets.