Learning to fight fire with prevention!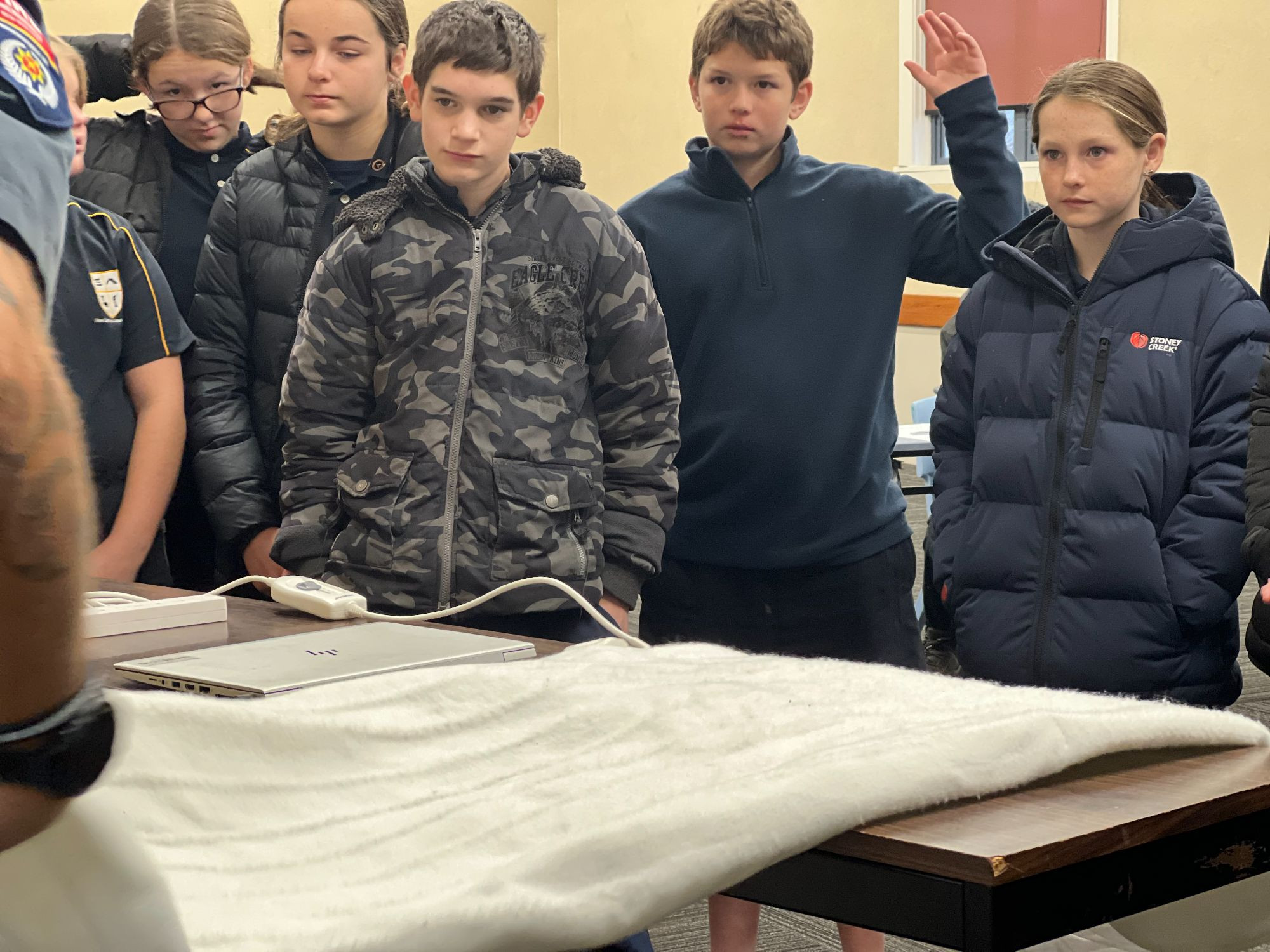 Fire Fighters came to talk to the junior school about how to be firewise. Fire and Emergency have offered to provide and install free smoke alarms to our students. Find out how to apply for yours in the article.
The junior school were visited by Firefighter Marty and Firefighter Ali on Wednesday. Each class had a half hour session with the the team from Fire and Emergency New Zealand which covered topics tailored to their age groups. The FireWise programme delivered different aspects from prevention, consequences and how to be safe in your space. Ākonga were entertained by Boofhead the possum who needed some guidance on decisions, videos on the speed of fire and examples of items that have caused housefires.
Everyone was given the special task in order to become 'junior firefighters.' Students learnt that the best fire is no fire, and prevention plays an important role in keeping us safe. Safe meeting places, what to do in a fire and other safety tips were also delivered. Consequences was looking at making good decisions around matches and lighters. Students were asked if different items were tools or toys and used situations to discuss the consequences of making the wrong decisions around fire play.
'Safe in your space' had been developed specifically for the older age group and looked at safety in bedrooms around the charging of phones and laptops and other devices. There were discussions around the importance of young people having a smoke alarm in their bedrooms, particularly if they sleep with their doors closed. There were some great props that have been taken from fire investigations for this presentation that always get the young people really engaged and involved. This included multiboards that were overloaded, plugs that were not it correctly and electric blankets that had been folded.
Fire and Emergency NZ are promoting home fire safety in the wider school community by way of offering home fire safety visits. This is a great way for the students to have their fire safety learning consolidated while also making sure they are protected in their own homes. The amazing part is everyone who attended the informative morning can fill out the relevant form (see links below) and Fire and Emergency will be in touch with them directly to organise their visits. This opportunity is also extended to staff at the school as they even saw a few surprised faces when talking about multi boxes and electric blankets!
Links for smoke detectors:
FireWise - The Catlins Area School (Rooms 1 and 2)
Tools not Toys - The Catlins Area School (Rooms 3 and 19)
Safe in your space - The Catlins Area School (Year 7 and 8)