Our leaders of tomorrow meet like minded youth.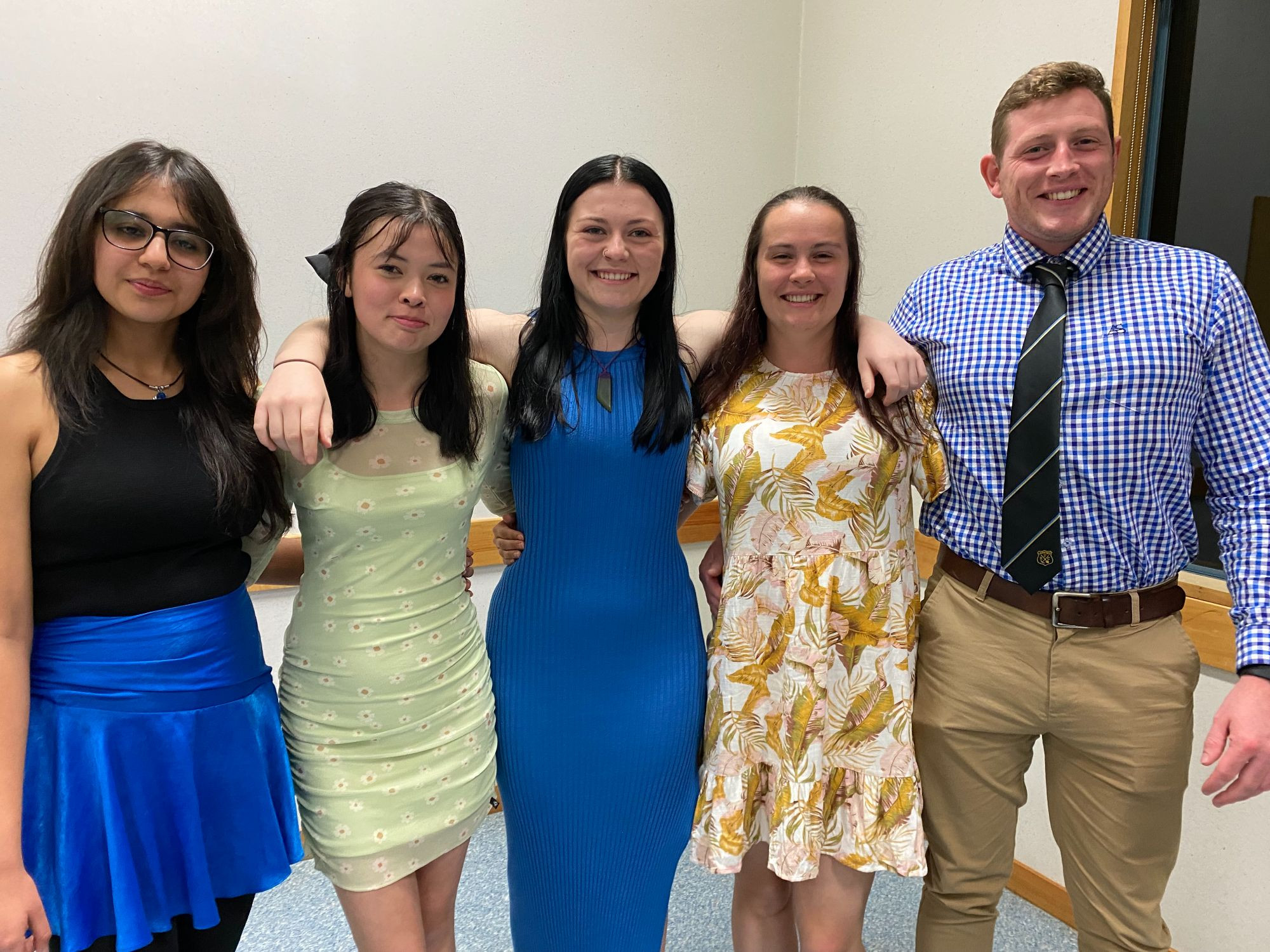 Leadership camp is a great opportunity to help students gain an understanding of what leadership means. It took place during the recent holiday and involved a week long trip to Wainui in the Akaroa Harbour.
In the first week of the school holidays, Charlotte Pitts, Avni Batra, and Yui Nakajima were selected to travel to Akaroa to attend Area Schools' Leadership Course. The almost week long camp is located in Wainui Heights and is beside the Akaroa Harbour and is designed for area schools across Aotearoa.
The three Year 12 and 13 students represented The Catlins Area School and were among fifty four students from all different area schools. The object was to learn how to be a better leader and communicator while also gaining two unit standards that are assessed as part of the course. Over the course of five days, they learnt core topics and skills revolving around communicating, listening, and initiative thinking. They were all offered amazing opportunities to do activities involving both personal and peer leadership skills, such as coasteering, high ropes, raft building, low ropes and so much more. Everyone was put into all sorts of situations which focussed on working as a team and supporting others.
The three students were shuffled in different rooms with other students from all over Aotearoa, which enabled them to make friends with new people and start new connections. It was a great opportunity, as coming from an area school there are typically lower numbers of the same age peers to connect with on a daily basis. All participants were provided with instructors who guided them through each activity however, as it was a leadership camp groups were left in charge of themselves. This not only helped each individual with their leadership skills but also left room for creativity within each group.
The three students would recommend for any student to attend if they are ever given the opportunity. Charlotte, Avni and Yui would also like to thank Miss Currall, for accompanying, transporting, supervising, attending and even participating in some of the activities on the leadership course.