Top Team for 2023!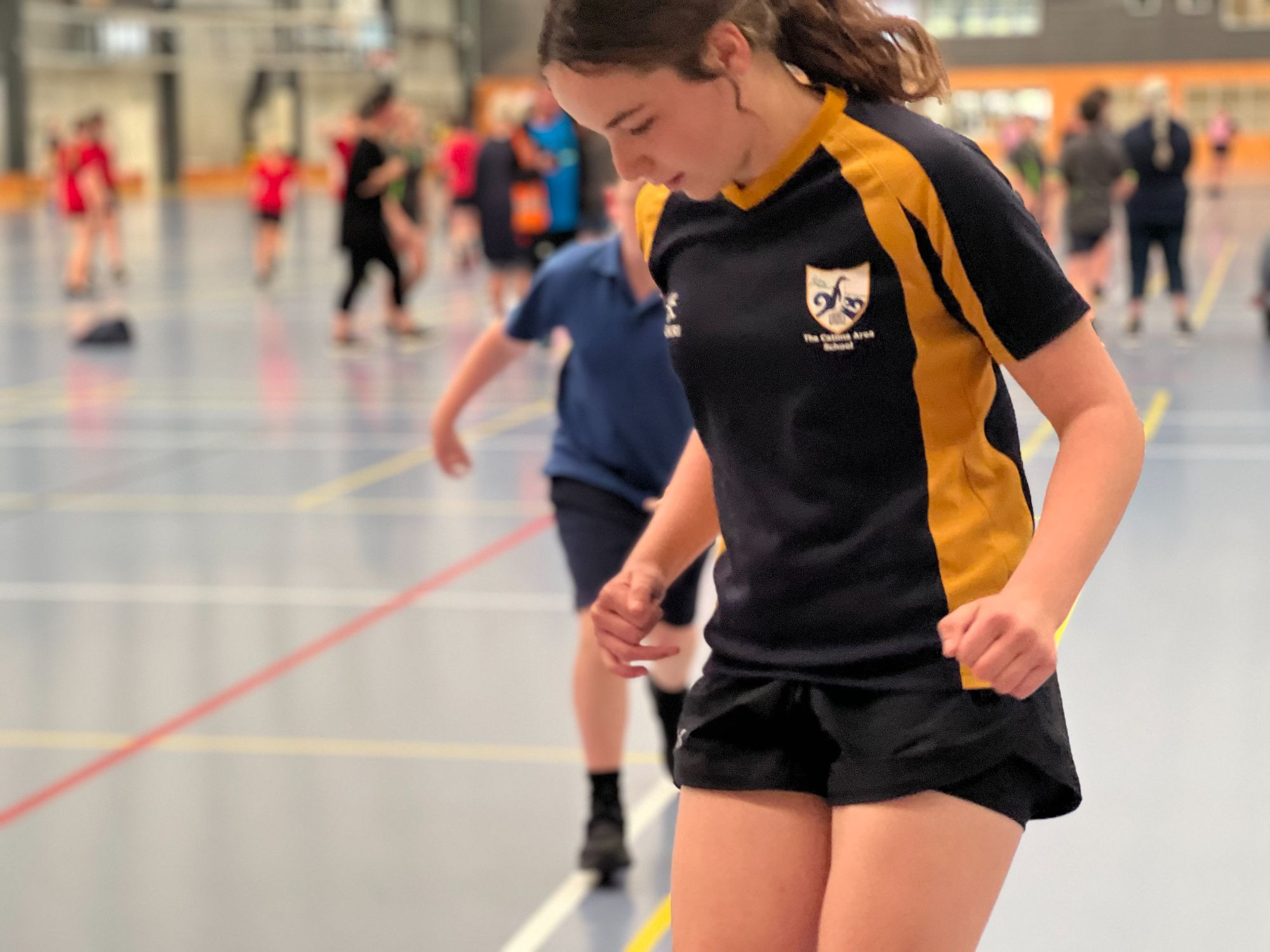 Top Team is back for 2023, and the Year 7s and 8s had a great time learning new skills and representing TCAS.
On Friday 31st March, eight students from Years 7 and 8 travelled to the Cross Recreation Centre in Balclutha to compete in the first term challenge for Top Team. The Top Team competition is open to all schools in the Clutha district and challenges students in their sporting abilities, strength, teamwork and general knowledge to see which school will reign Top Team supreme. Each term event involves a different quiz and different sports or activities.
Friday night saw the challenge begin with the teams from schools broken down to smaller groups of three for the quiz. The afternoon quiz was a selection of sporting questions available throught sport otago, a music round and then a very non-traditional dance off which saw two of our students doing 'The Worm'.
Next was the physical component, and students were introduced to the game of Futsul which is the world's fastest growing indoor sport. This Futsal version was a six-aside version of football. A small-sided game played with a smaller, low bounce ball, on a netball sized court. This game combines fun, creativity, speed, technique, teamwork and quick thinking.
TCAS were a little hesitant and cautious to begin with, but by the third round the passing accuracy and communication between team mates resulted in goals. After five hard fought rounds the team had one win and four draws! Top Team will be back for Term 2 on Wednesday 31st May.