Reflecting on our term of sports and focusing on the new ones about to come!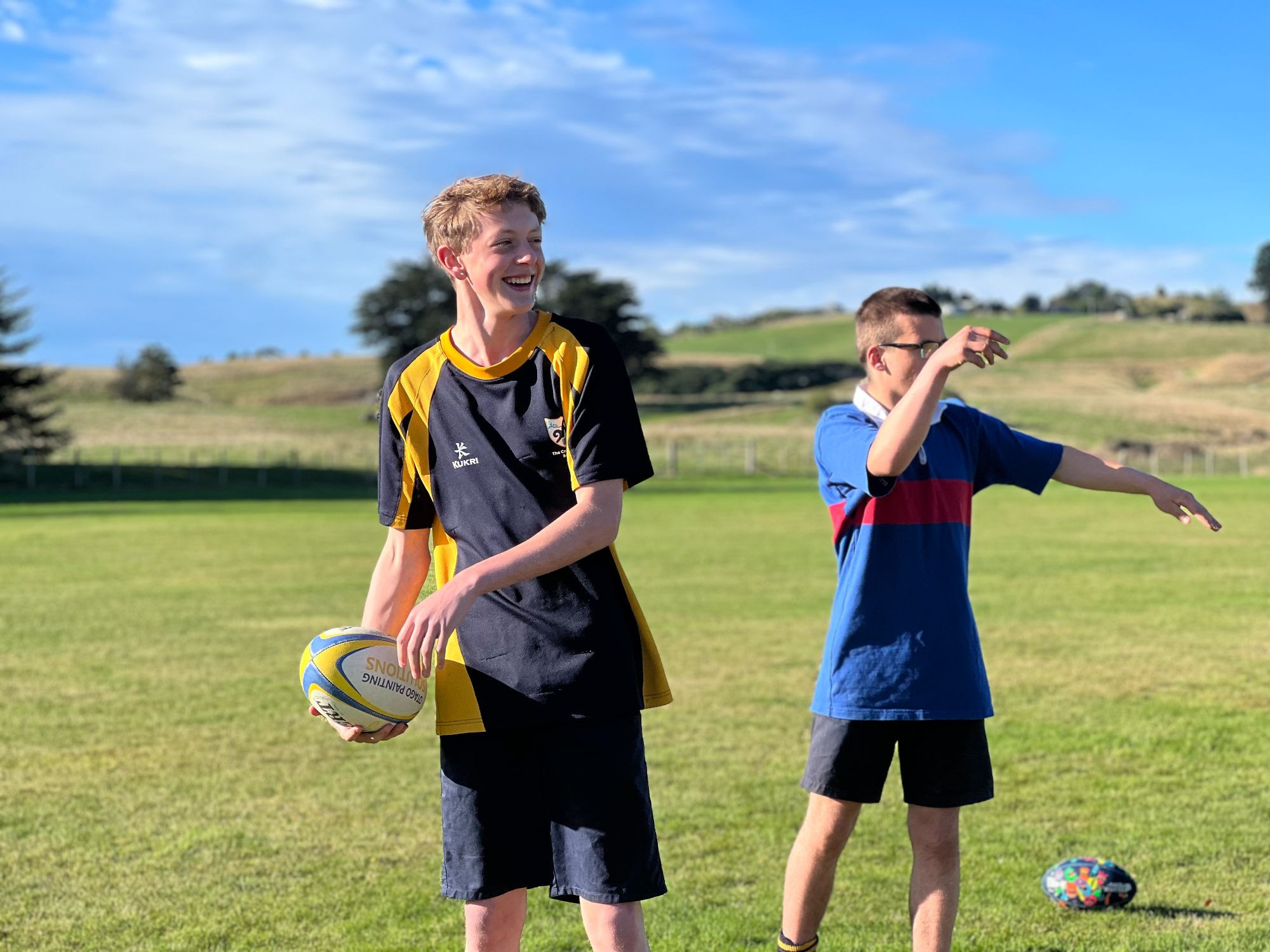 TCAS is sports mad and our sports co-ordinator has been busy planning, entering and organising sports for all of our studetns. Find out what is coming up on the sporting calendar and about our skills session with Keely Hill from the Otago Spirit Rugby team.
Wow we are at the end of Term 1 already! Triathlon, Swim Champs, Athletics, Fern Fever, Junior Hockey, Secondary Volleyball and a variety of after school sports have kept the TCAS kids busy and active! We have achieved some phenomenal results as a school and we wish to thank all our parents, helpers, teachers, coaches and managers who have helped make these sports and events accessible for all of our students. Nat is lucky enough to be off to Rakiura for the Year 9/10 camp next week so she's been busy planning for all the Term 2 sporting events.
We are hoping to have a Secondary boys basketball team play in the Dunedin competition for 12 weeks in Term 2 and also a mixed secondary hockey team, who will also travel to Dunedin on Tuesday nights for 14 weeks. These trips increase travel costs so applications for grants and assistance have been made and fundraising plans are in the works; Nat can't wait to be able to confirm these two teams. There is also the offer for younger hockey players to join in with South Otago hockey for a 14 week Dunedin based competition for those interested.
The netball season has officially started and subs were considerably subsidised this year thanks to a successful ANZ grant application! We have a record number of six teams entered this year. Two senior teams, two Year 7/8 teams, a Year 5/6 and a Year 3 team. South Otago Netball Association haven't allowed boys to play netball after Year 8 in the past but as diversity in sports has grown, so Nat felt compelled to fight for our players and applied for dispensation. It was successful which allows us to have two boys play senior netball this year. Thank you 2023!
Term 2 also sees some of our seniors play for South Otago High School in rugby and football. The Owaka Junior Rugby sees a large number of both boys and girls from TCAS join and commit for the season, starting with a tournament in Heriot this weekend.
The Southern Area Schools tournament, a highlight for most of our seniors, is being held in Lawrence in May. This tournament is held annually at one of the six Area Schools that make up 'Southern Area Schools'. The schools involved are; Lawrence, Maniototo, Roxburgh, Twizel, Waiau, and Catlins. Students can connect and play in a large variety of sports and even some non-traditional indoor games too. Usually, students are billeted with host families from the area, and we are looking forward to this happening again.
We were lucky enough to have Keely Hill from the Otago Spirit Rugby team visit us on Monday for a full day which allowed each year group to have a go. Keely was awesome at getting everyone involved with drills of passing, punting and kicking and fun games. Keely ended the session with a bit of competition Ripper and some tackle for the older ones.