PAL Training for three sport loving ākonga.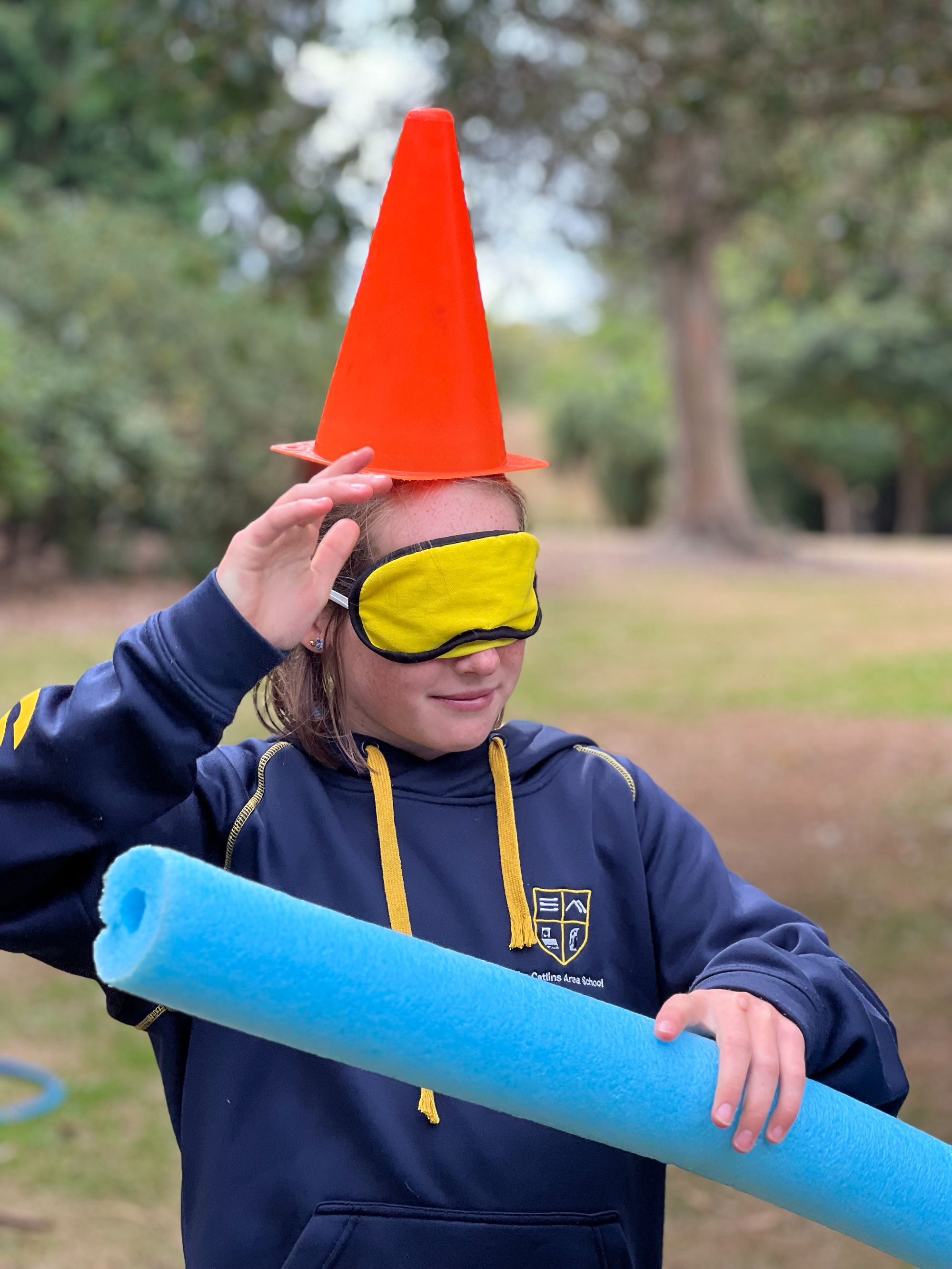 Three applicants were selected to be PAL (Physical Activity Leader) for 2023 for TCAS.
Hollie Harrex, Milly Lietze and Harry McDougall attended the half day session at Balclutha Athletics Club hosted by Sport Clutha. The Physical Activity Leader (PAL) programme gives students responsibility and an opportunity to be seen in a leadership role through encouraging physical activity. Combining with over 50 students from surrounding schools it all started with the most challenging game of pool noodle seaweed. There were three stations set up for the day which all focused on different aspects of being a PAL - Inclusion & Adaptation, Leading & Communicating and Peer Coaching & Encouragement. These stations had both informative briefings, practicals and then fun games.
Cherie Oldham from the Halberg Trust, advised the students on how to adapt to include those with disabilities. Thinking about the space, the task, the equipment and the person playing were vital elements when setting games in which the students had to demonstrate with various scenarios. Alexandra Iro from Sport Clutha, taught on how to effectively coach your peers and deliver encouragement while Katie Moodie from Sport Clutha, provided some entertainment when playing practical games around communication. This involved groups of three; one student who was forbidden to read, one student who was forbidden to talk and a student who wore a blindfold, all had to communicate and work together to reach a pose with certain equipment.
Being a PAL will give these three students a sense of pride and satisfaction and a chance to develop as a role model. Hollie, Milly and Harry are already bursting with ideas to run activities weekly for junior students such as teacher vs student challenges, multisport and setting up weekly craze challenges. Thanks for helping our younger students promoting a healthier more physical active lunch, we cannot wait to see what you come up with.