TCAS on show at South Otago Swim Meet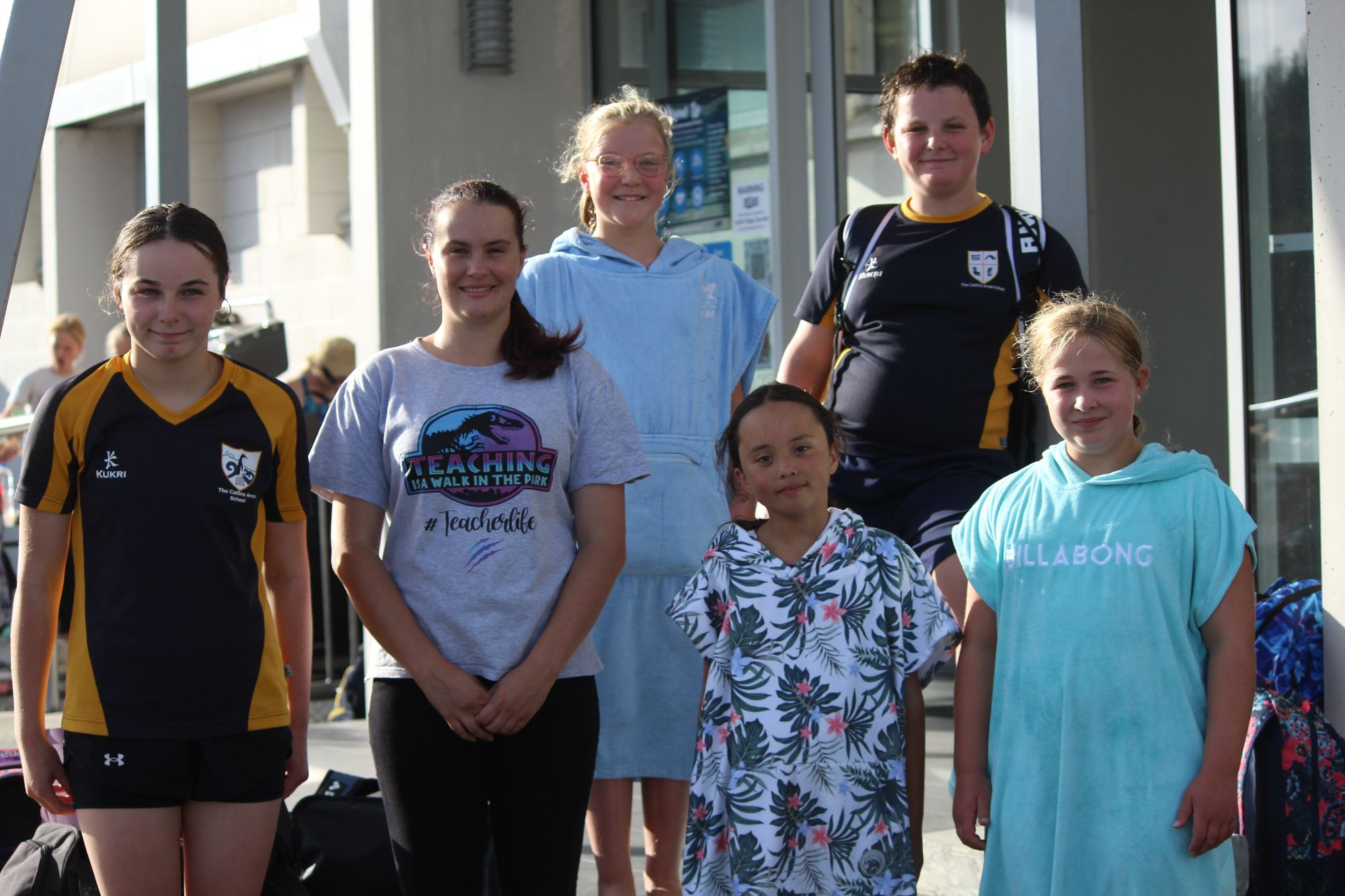 Five primary aged students showed off their talents at the Balclutha Cenntennial Pool on Tuesday with some outstanding results.
Our five talented swimmers Khloe Dawkins, Harry Lietze, Mika Nakajima, Juliet Wilson, and Milly Lietze represented TCAS in their chosen events at the annual SOPSA Swim Meet on Tuesday night. 50m of freestyle, backstroke, breaststroke and a relay were all on offer with TCAS being represented once again in all styles.
Emily Currall coached the team - we are so fortunate to have such swimming and coaching expertise right here at school. It was even on her birthday!
2023 saw our best performance yet and TCAS had some fantastic results seeing all five students qualifying for the Otago Swim Champs held later in March in Dunedin and all swimmers did TCAS proud. We are eagerly awaiting official results for Clutha United and will celebrate our swimmers when when we know their placings. Thank you to our parents who helped manage and to time-keep. Ka pai te mahi!