Kaleidoscopic Kandinsky inspired artwork!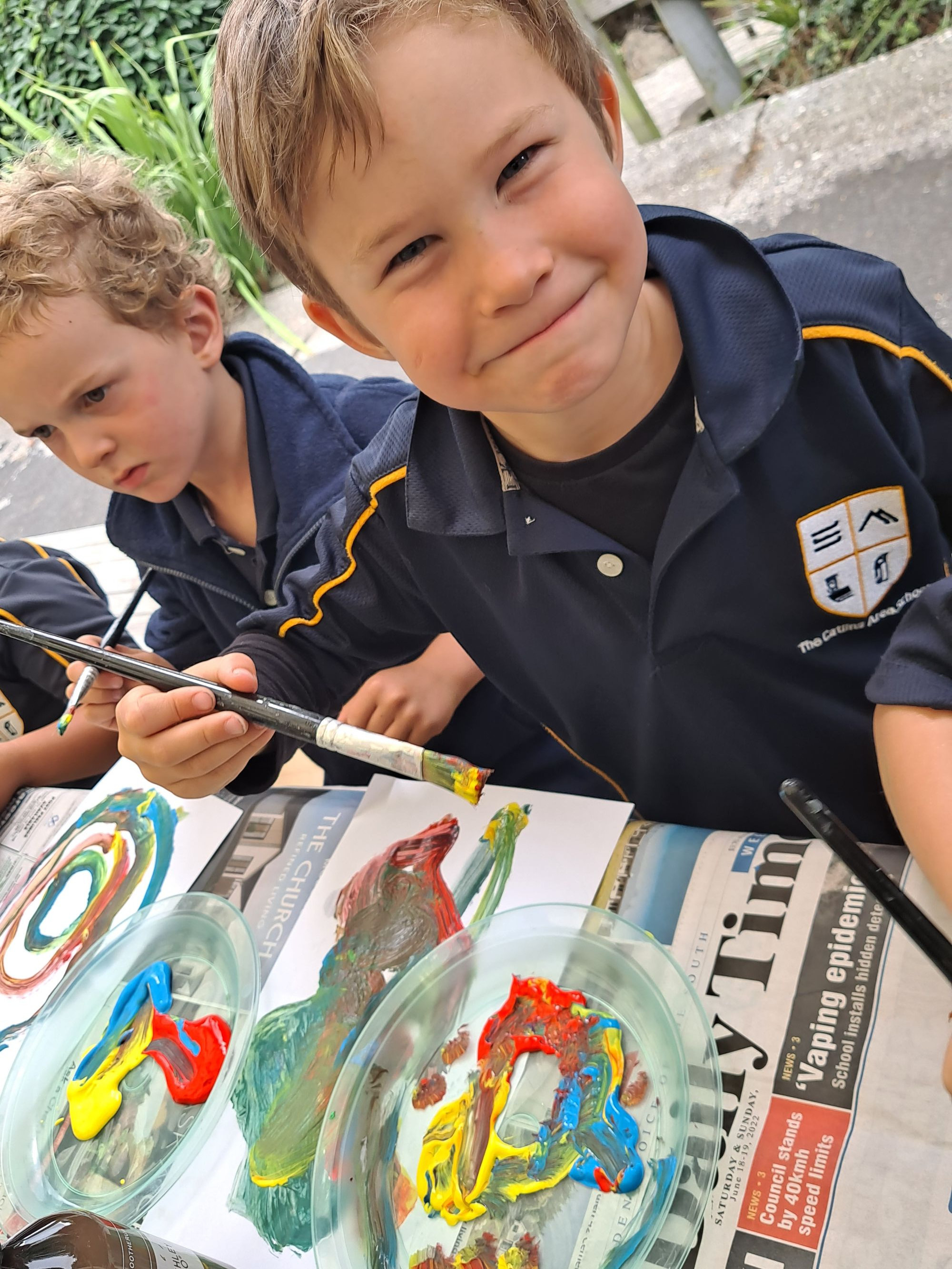 Room One have been following another famous artist this week to inspire their latest masterpieces.
Wednesday afternoons are set aside for learning about art and artists in Room 1 with Mrs Parker. Budding artists had great fun exploring and mixing their own colours on a palette which only had the primary colours. Learning about the artist and brush techniques, they were making backgrounds for some new artworks in the style of Wassily Kandinsky.
Wassily Kandinsky pioneered abstract painting in the early 20th century. He believed that geometric forms, lines, and colours could express the inner life of the artist - a theory quite evident in his own explosive paintings, which were often inspired by music. Today, Kandinsky's canvases sell for tens of millions at auction; we wonder how far these young artists will be able to go in the future!