Plentiful celebrations for Prizegiving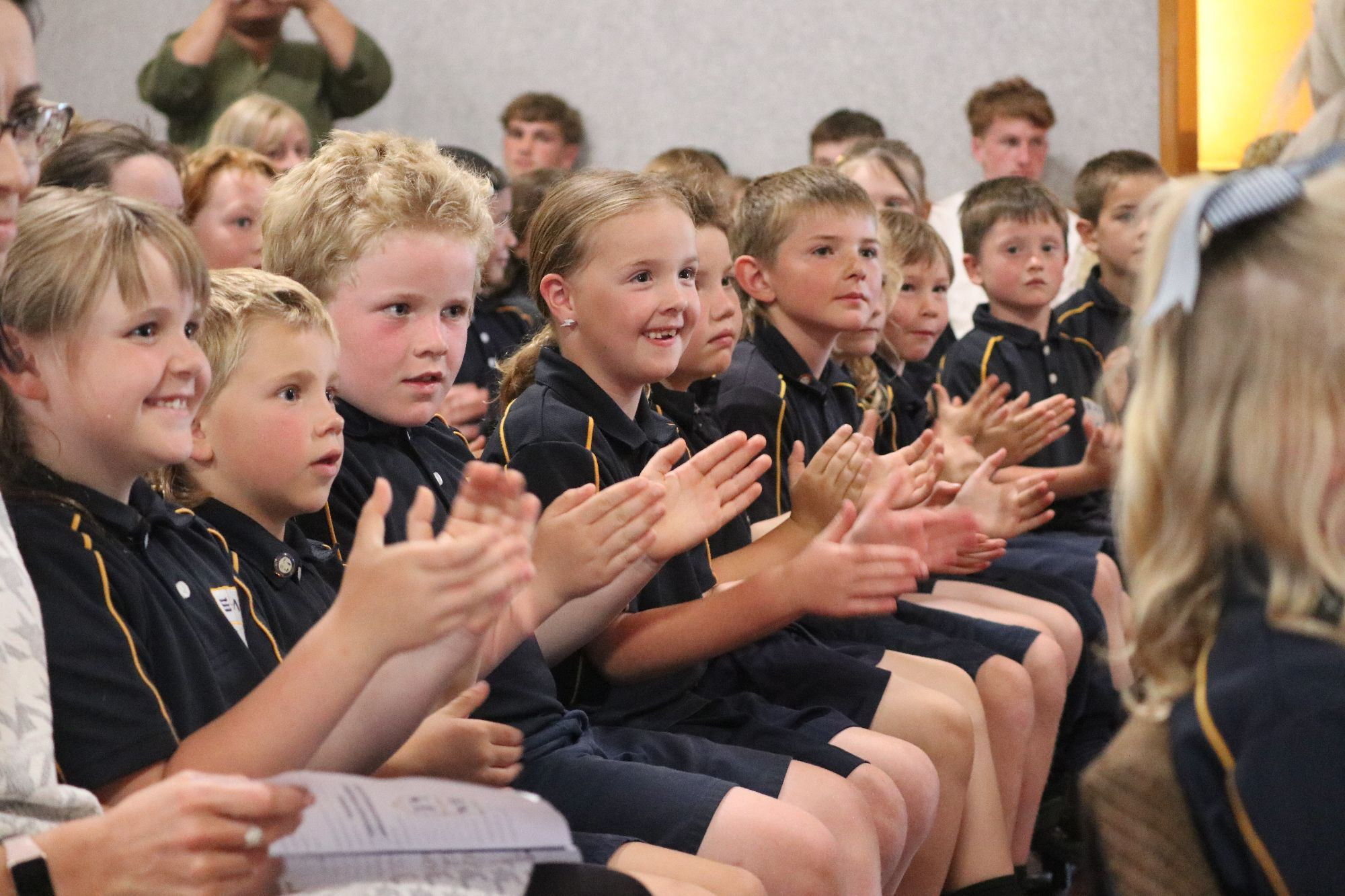 Ākonga share their year of success at Prizegiving 2022!
The Owaka Memorial Community Centre was packed with parents, caregivers, grandparents and the community as we came together to celebrate Prizegiving on Tuesday the 13th of December.
After hearing from our Principal Glenys Hanley and Presiding Chair Simon Walker the itinerant music team shared two items Hallelujah and Tequila much to the delight and involvement of the audience. TCAS awards were handed out for the junior classes for Tenacity, Care, Achievement and Service. Years 7 to 13 were next to receive awards for Tenacity and Achievement for each subject, and a Care award presented for each year level as chosen by the students. Heni Landreth accompanied Kapahaka, who gave very moving performances. Cultural awards and the Interhouse shield were presented by local council representative Dane Catherwood. Sports awards, special academic awards, leadership and citizen awards were awarded also. Margret Tyrell and Charlotte Pitts were announced as the Head Students for 2023, with support from prefects Yui Nakajima, Morgan Brown and Mausamoa Fatialofa. After a small break the junior school entertained the audience with song and dance complete with Santa handing out books to the younger students.
Year 13 leavers Joanne Brain and Dannielle Mason were acknowledged and presented with a gift from Home and School before retiring teacher Hilary Grant shared her memories from her 29 years at TCAS.
All guests, students, staff and whānau members shared supper to finish the year and celebrations.
Thank you all for celebrating our year, we look forward to more success in 2023!