The Oldest helping the youngest at school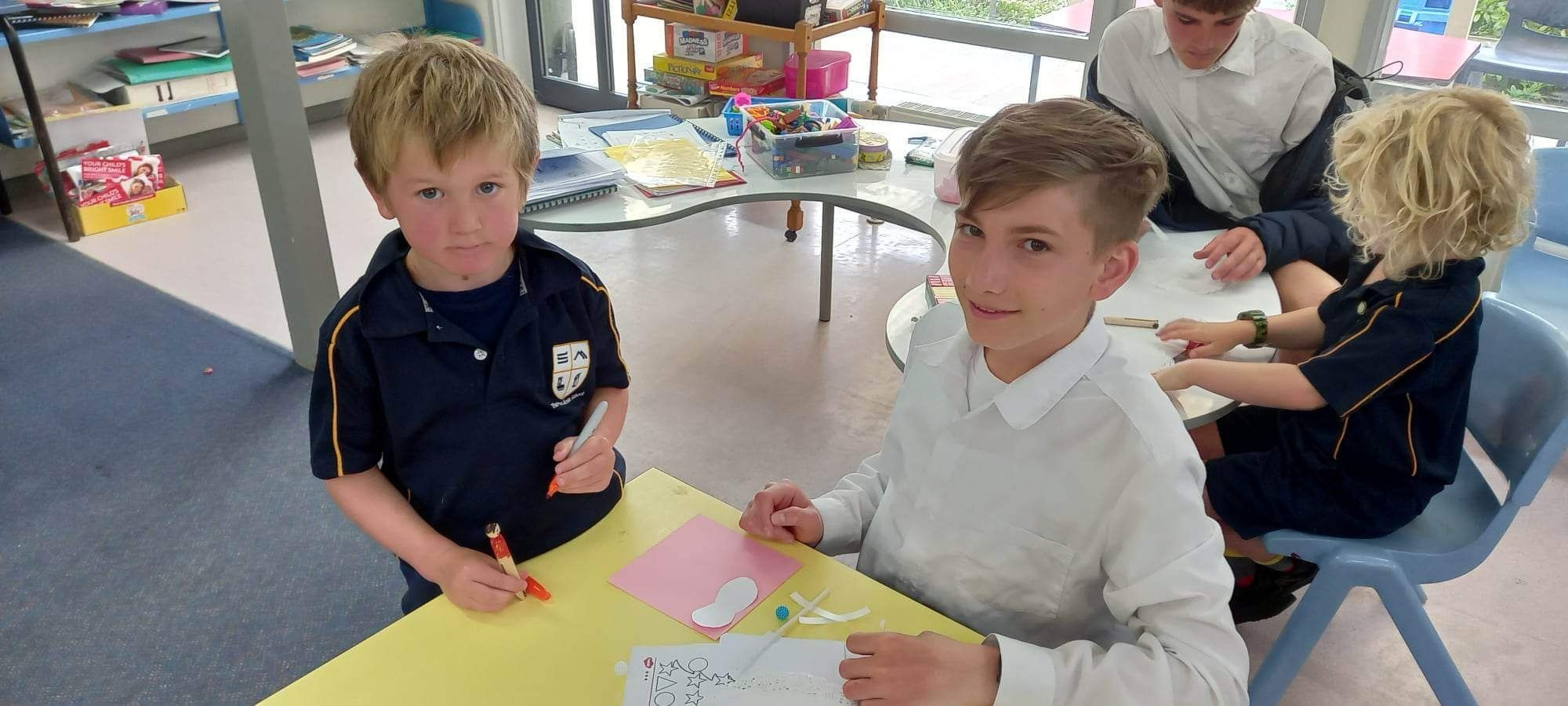 Christmas crafts brought together two classes this week!
With school being quieter without the seniors, Yr 9 and 10 have had a taster of what it is like to be the oldest at school and be role models. The older students paid a visit to Room 1 to help them make Christmas crafts with Mrs Cairns and Mrs McDougall. Peg angels were the craft of choice and they got busy straight away.
Old style wooden pegs, paper doilies, ribbon, and pearl beads were laid out and used to make the hanging angels. It was great to see the older children helping the younger to complete the angels, and the fun continued, as after the crafts it was onto buddy reading. Not only did the ākonga end up with a Christmas angel to take away, they also took away connections and friendships.