Science Market Day doesn't disturb the peas!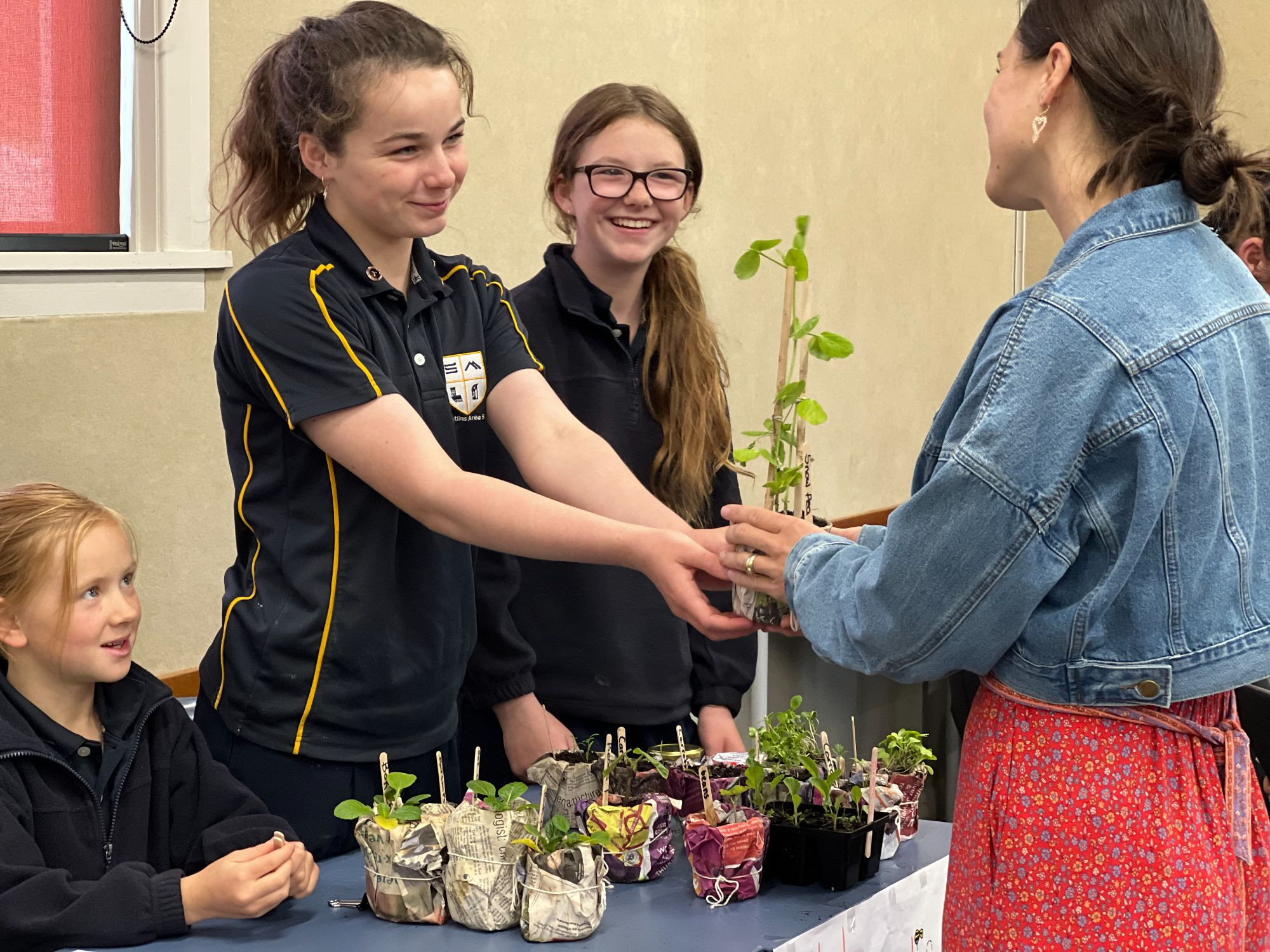 A term of planning and prepping paid off in spades as an inaugural Science Market Day was held on Thursday. A science vision saw a collaboration between Room 3 and Year 7 and 8, directed by Miss Currall and Mrs Bichan, come to life, with 10 groups participating in the market.
Groups had the task of coming up with an idea, researching and sourcing materials. Next phases consisted of making prototypes, samples and testing. Once products were made and established it was followed by marketing, poster making, information leaflets and how to operate stalls. The community supported the event hugely, and was so successful with some stalls even running out of stock!
Every stall had something different on offer: Birdfeeders recycled out of milk bottles, lip balms, beeswax wraps, peas and planters, bridge builders, brilliant bees plants, body beauty scrubs, bean plants, planters made from recycled pallets and pest traps.
There were challenging parts of the process, including designs, correct measurements, how to effectively make labels, time restraints, finding recipes and how to track and trap pests. Highlights included being donated products such as seeds and wood, making posters, selling the final product, selling out and the testing process.
Everyone involved would like to thank the community for the support. All funds raised will be put towards an outing in 2023 for science!