Investigating garden predators field trip!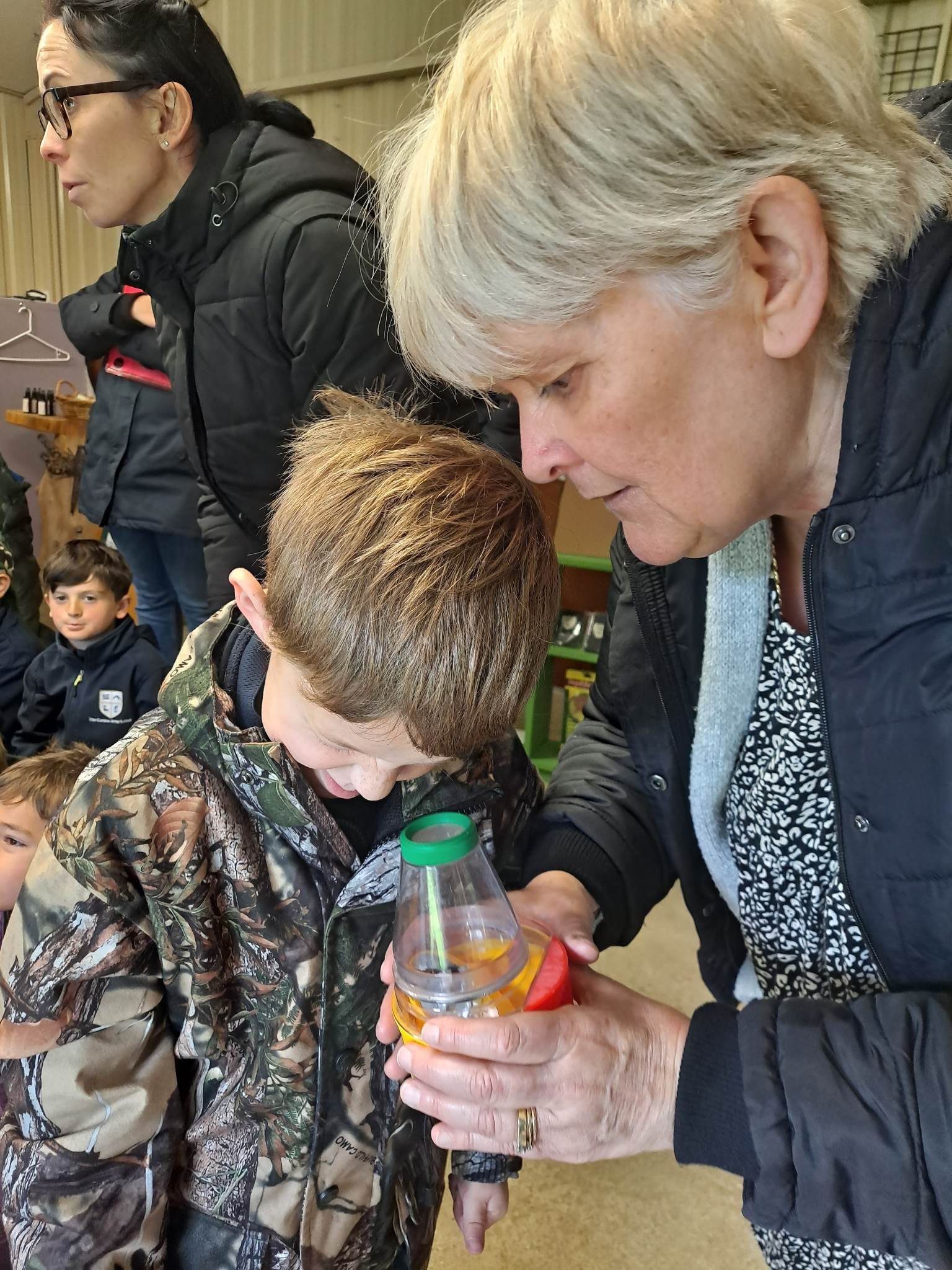 Room 1 and 2 have been learning and investigating about predators in the green space. All ākonga travelled to Earthlore on Thursday to learn even more.
Term 4 has seen Room 1 and 2 investigating predators in the green space. First of all, ākonga learned how to gather and interpret data about animal pests living in a local green space. Next was learning about and how to identify introduced pests and also how they affect endemic, native plants and animals. Following on from that was learning to understand how pests have an impact on the environment and the wider ecosystem.
Over the last two Thursdays Miss Currall, Amelia Morrison, Natalie Grant and Elyssa Stapleforth have joined the classes. Everyone made tracking tunnels with sponges and ink and set them around the school to investigate where and what predators live around the school.
This Thursday, despite the wet weather, Room 1 and 2 were still able to visit Earthlore. After being met by Inspector Insector and sworn in as Insect Investigators, the children were armed with a magnifying glass and jar, before setting off to find predators. Logs were lifted, rocks moved and no stone left unturned, to find the insects. The jars were then sorted into predators and prey and Inspector Insector informed us as to what they were and told us a little bit about them.
A huge thank you to Earthlore, Inspector Insector and all the parents that came and helped to make it a great day!