Quality Quadrathon delivers quick times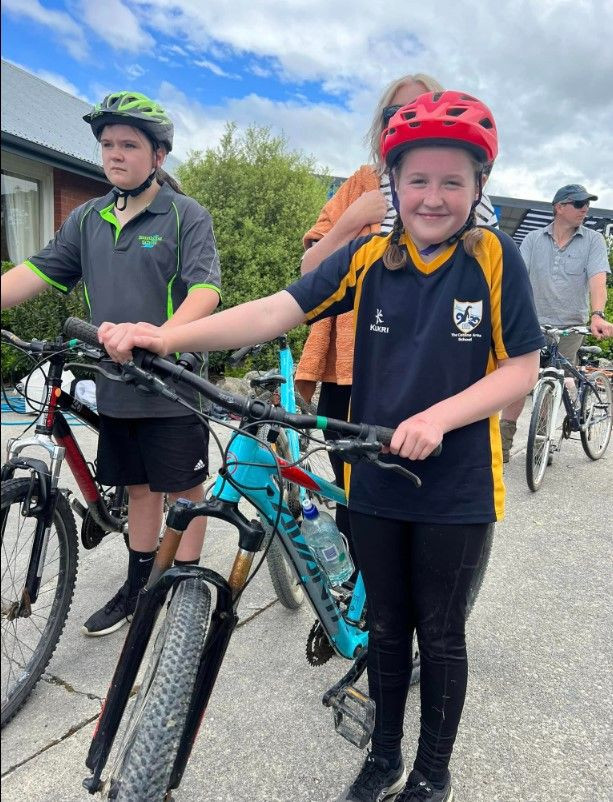 The Waiwera South Quadrathon was back in full swing this year and TCAS had 10 teams competing, with three teams achieving first place!
40 students ranging from Year 4-8 travelled to Waiwera South for the annual Quadrathon. TCAS students had clearly missed it last year due to covid but made up for it this year as TCAS had the largest amount of competitors racing. With all of our students, TCAS had a record 10 teams that had staggered starts throughout the day. The quadrathon consisted of a 100m swim, 2km bike ride, 1.5km cross country run and a 1.2km road run.
It was a competitive and friendly day filled with plenty of sunshine and our students competed with tenacity and sportsmanship. Our parents and competitors were fortunate that the thunderstorms held off so everyone could compete.
Thank you to Alyssa McDougall, Nat Harrex and the enthusiastic and supportive parents who helped with much needed transport, transitions and cheerleading. Congratulations to all our athletes who competed, you have done TCAS proud!
Notable mention to the following teams that contributed to TCAS taking out three 1st placings and two 3rd placings:
1st Place Year 4 Mixed - TCAS 4: Lola Povey, Tofiga Tyrell, Lillian Tyrell, Brooklyn Landreth (27.31 minutes)
1st Place Year 5 Mixed - TCAS 2: Mika Nakajima, Harry Lietze, Graham Twaddle, Harry McDougall (25.21 minutes)
3rd Place Year 6 Mixed - TCAS 4: Juliet Wilson, Rocco Povey, Hollie Harrex, Bailey Powell (22.51 minutes)
1st Place Year 8 Mixed - Catlins 3: Milly Lietze, Harry Walker, Liv Harrex, William Berney (21.38 minutes)
3rd Place Year 8 Mixed - Catlins 2: Annabelle Wilson, Astrid Morrison, Tom Tyrell, Zoe Senior (24.34 minutes)