All sorts of sports!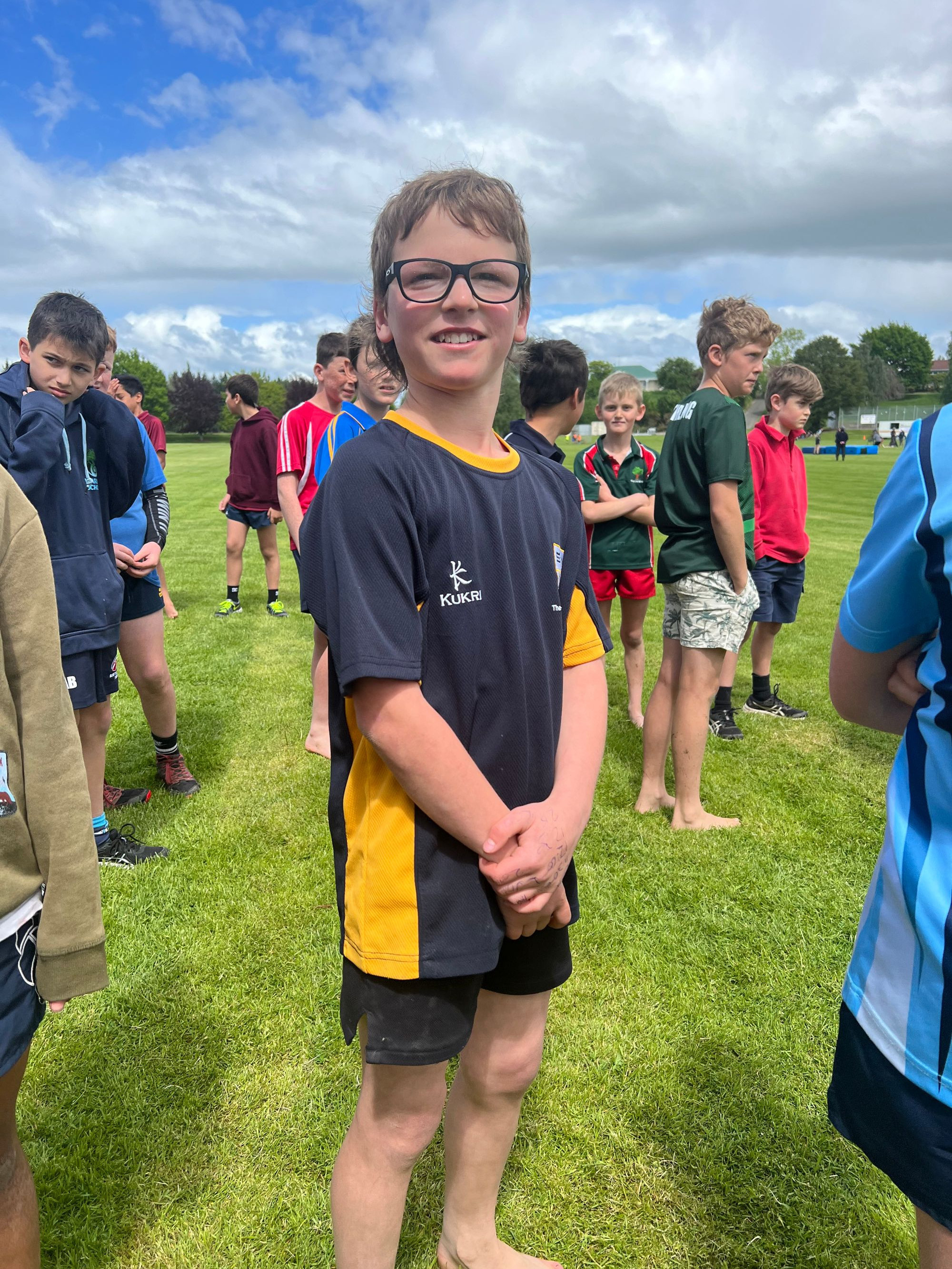 Running, swimming, throwing, and racing.
Term 4 has been jam-packed with numerous sporting events popping up all over Otago and further afield. The level of skill, determination and achievement that our ākonga have shown at every event is something that we can all celebrate a be proud of.
Flynn Lietze was our only athlete representing TCAS at Otago Secondary School Athletics (OSSSA) on Saturday 29th October in Dunedin. Flynn placed 4th in the Boys 14 and under 400m. Ka mau te wehi!
Senior Swimming Sports was dominated by Nora athletes Casey Osborne, Yui Nakajima and Braydee Osborne. It was a quick and quiet affair with three senior students in attendance. Casey broke two records in 25m Backstroke & 100m Backstroke while Braydee set a school record in the 50m Breastroke.
Milly Lietze swam at the Mako Junior Champs (South Island) in Dunedin from Friday 4th to Sunday 6th of November. Milly achieved personal bests in all races, 5th place in her 50m Freestyle, and top ten with two other races.
Eighteen TCAS students qualified at our school Athletics day back in February, to compete at the South Otago Primary Schools Athletics held Friday 4th November at South Otago High School. It was a jam-packed day of running, jumping and throwing along with laughs and cheering.
A big congratulations to four of our athletes for qualifying for the SOPSSA team for Southland 2022 Athletics competition being held Saturday 19th November in Invercargill. Brooklyn Landreth (60m and 100m), Astrid Morrison (200m), Harper Melville (High Jump & Discus) and Zoe Senior (High Jump). All the very best.
Blake Affleck is racing in the NZ Enduro Championship in North Canterbury at the Enduro X at the Christchurch Show on the 11th of November. All the best Blake!