Rangatahi Tumeke Camp a holiday highlight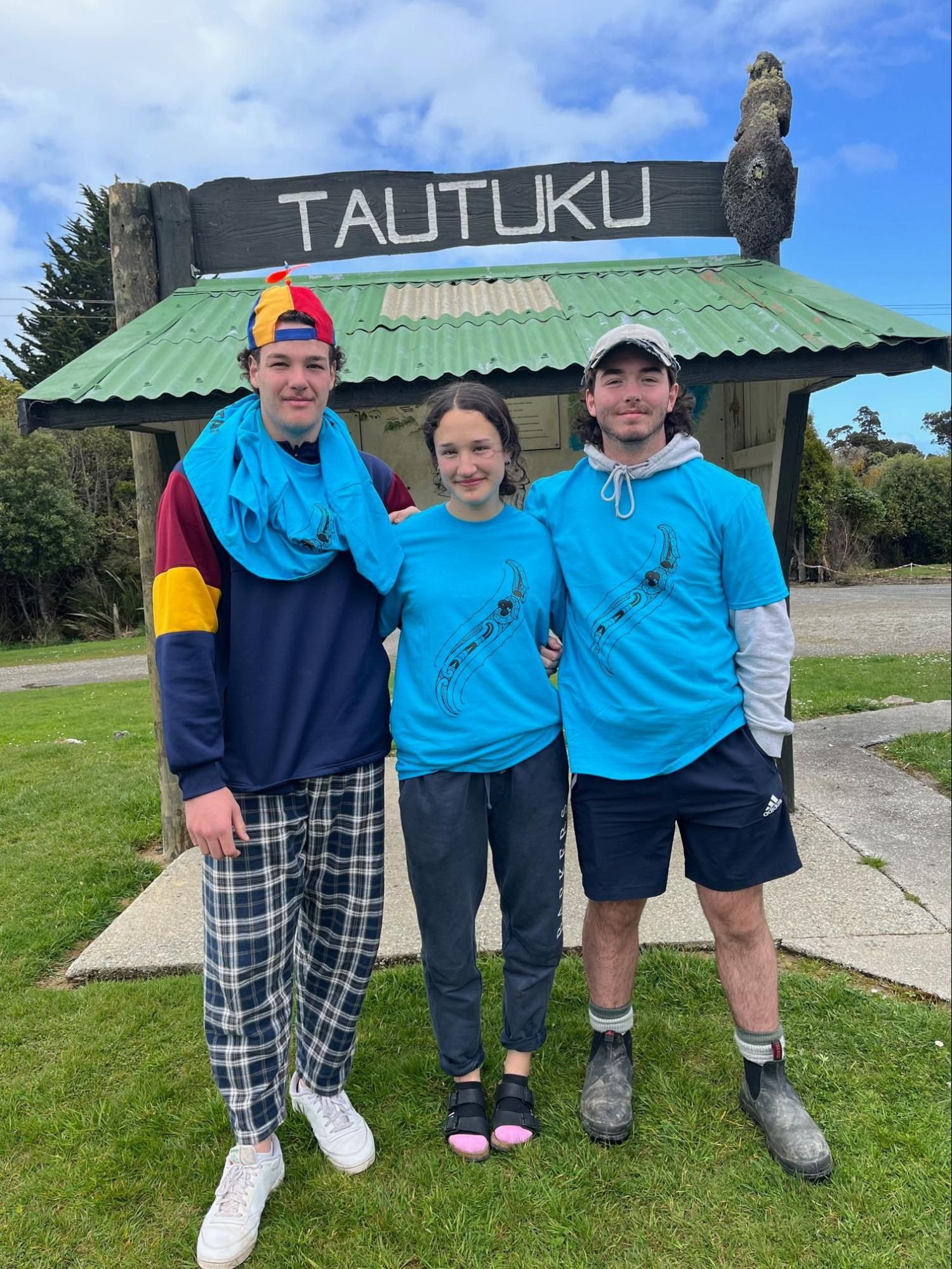 Three TCAS students attended a Rangatahi Tumeke Camp in the holidays, each with their own takeaways and experiences.
Amelia Morrison, Elyssa Stapleforth and Hadley Gutsell joined the Rangatahi Tumeke team in Tautuku on the 7th of October to the11th of October. The Rangatahi Tumeke Camp is a 5 day camp which happens every middle weekend of the school holidays at the Tautuku Lodge. On this camp you do plenty of activities such as waka ama, camping, bush walks, setting hinaki traps, fishing, abseiling, swimming and activities around the lodge.
Amelia felt she was very lucky to have the opportunity to go to this camp. She learnt so much and made many new connections and friends. Her favourite parts of the Rangatahi Tumeke camp were all the little things from singing in the kitchen to hanging out beside the fire. Really just getting to know everyone just a little bit more. She really enjoyed her time at the camp and would love to go back again. Amelia would recommend to anyone who gets the chance to take it as it is great to have experiences like these, it is so worth it!
Elyssa really enjoyed going to Rangatahi Tumeke. She made lots of memories and amazing friendships and the last day of camp was her favourite day. They went abseiling and did waka ama and the group was split into two and they did different things. She also enjoyed kapa haka with Whaea Pip, Matua Sid and Matua Jay, but singing in the kitchen was by far her favourite memory. Elyssa would recommend it to anyone who would like to go to the camp.
Hadley has attended Rangatahi Tumeke for the last four previous camps. He had an enjoyable camp again and especially enjoyed abseiling and swimming at Curio Bay. Hadley was able to meet a lot of new people and mix with others as there were a lot of new kids on this camp. He is looking forward to the next camp already.
They would like to say a huge thanks to Whaea Steph, the pakeke and the tuakana for making us feel so welcomed in the Rangatahi Tumeke Whānau. Hadley was excited to get home to his own bed and finally get a sleep in. Amelia and Elyssa admitted leaving was the hardest part and they may have even shed a tear.