Timaru puts on a fabulous week for SISS Netball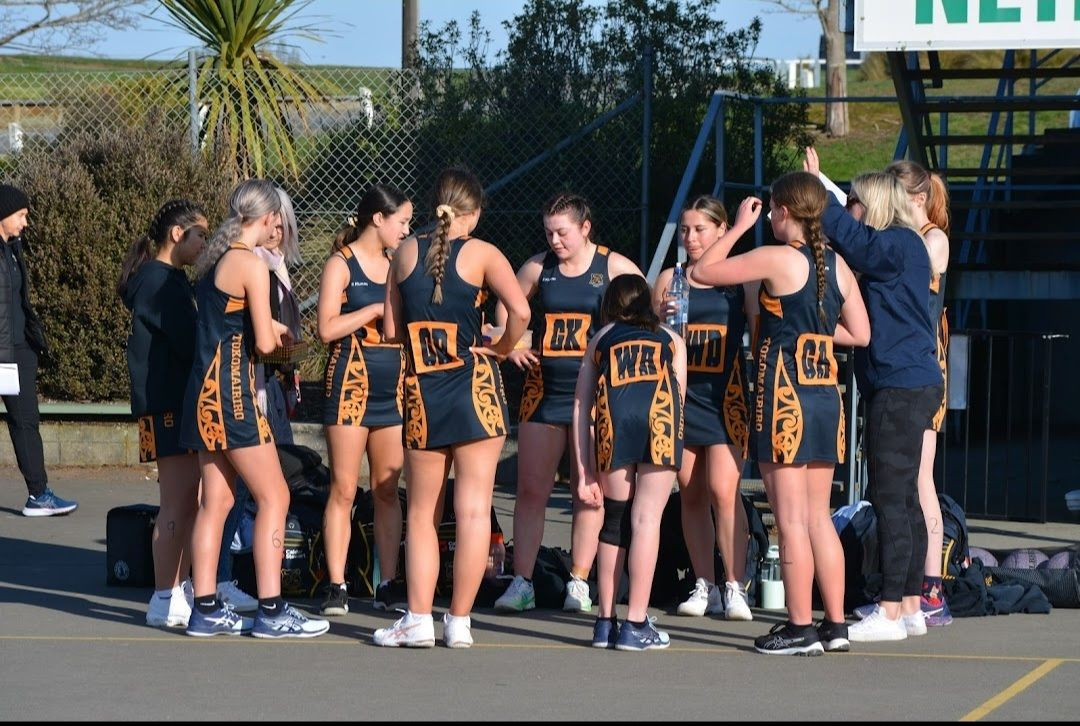 On 28th August Margret Tyrell, Charlotte Pitts and Amelia Morrison left at around lunch time to go to Milton to meet up with the Tokomairiro Netball Team. We headed up to Timaru and on that day and we stayed in Top 10 Holiday Park. We played two games each day for four days. All the games we played were extremely challenging and we came back home on Thursday.
We enjoyed being part of it all and being able to be included in a combined team. Thank you to Mrs Cairns for organizing us to join the Tokomairiro Senior Netball Team. Also thank you to Matt Olsen for driving us up and Tony Morrison for driving us back home. We also would like to thank the Tokomairiro Senior Netball Team for letting us come along and be part of this experience.
Margret Tyrell