Week 6 Assembly Celebrations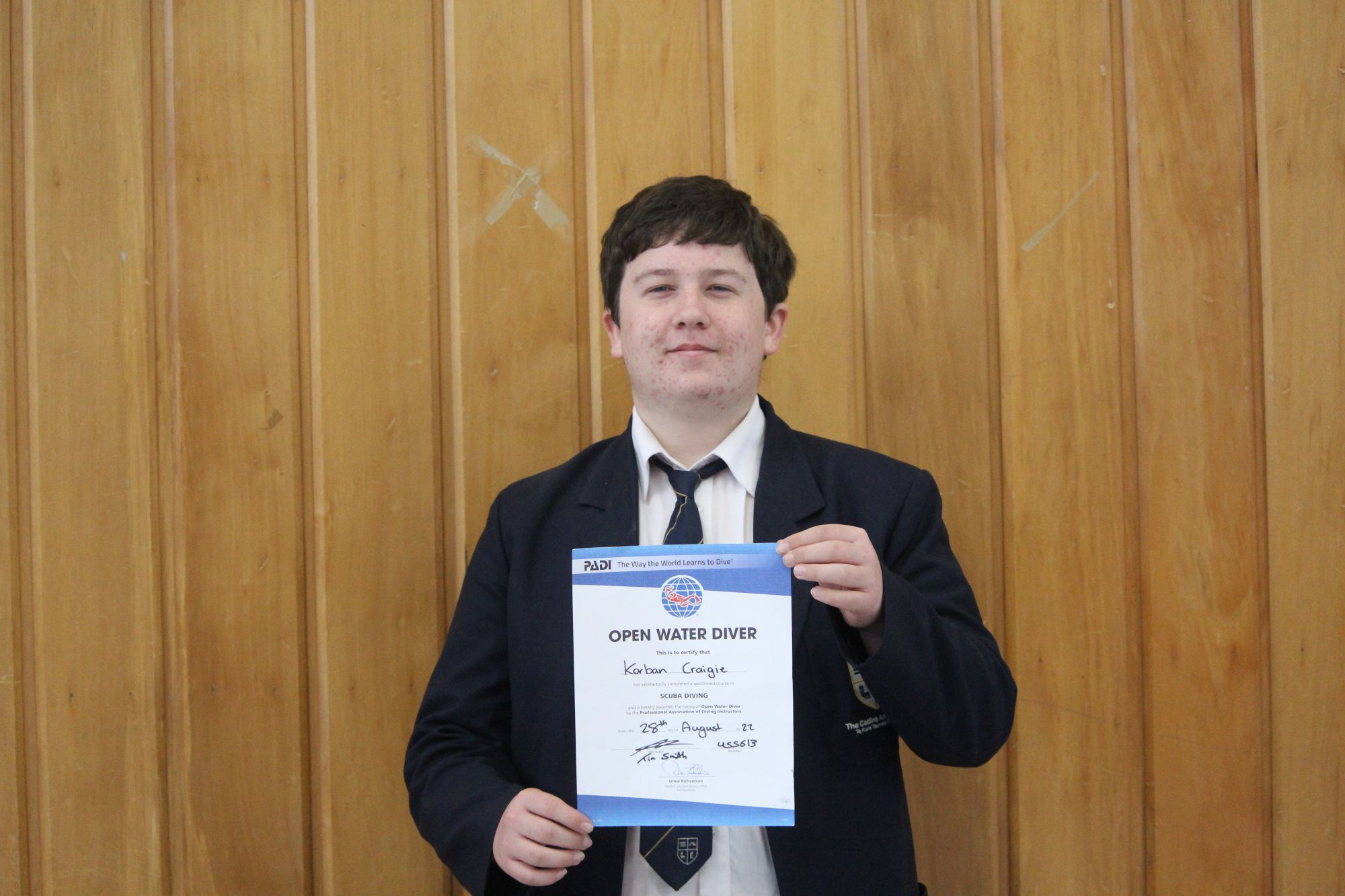 It's great to see parents and caregivers joining in again at assembly to share our successes!
Assembly for week 6 had a few hiccups but that did not stop the ability to share and celebrate our ākonga. At TCAS we strive for our values of Tenacity, Care, Achievement and Service. This assembly saw another substantial number of badges awarded to the following students:
Annabelle Wilson, Max Alsop-Coleman and Indi Hartvigsen were each awarded a TCAS Tenacity badge. Rylie Smith and Jesse Powell were each awarded a TCAS Care badge.
We have had another large number of TCAS cards awarded for week 4 and 5 and Riley Nish was the draw winner who received a $10 Four Square voucher.
Also at the Assembly, we were able to recognize two of the 16 students that we had represent TCAS at the South Otago Cross Country in Clinton on the 17th of August. A huge round of applause was given to all our participants who gave it their all. Certificates were given for two students who placed in the top three of their age groups: Indie Parkes who placed 2nd in the Year 4 Girls and Hollie Harrex who placed 3rd in the Year 6 Girls. We were also able to wish our best to Hollie Harrex, Liv Harrex and Anashae Logie who qualified to represent TCAS at the Otago Cross Country Champs today in Dunedin.
A special certificate for a student who has completed a sanctioned course in scuba diving. Korban Cragie was awarded the rating of Open Water Diver. Korban gave an impromptu talk on his experience which involved a mishap with the pressure guage and had the audience entertained.
Finishing off the morning gathering involved our staff, students, parents and caregivers singing our National Anthem. Assembly will be held again in Week 8 on Tuesday 13th August. It would be great to see you there!