Sports News - 28th June 2019

Year 7/8 South Otago Netball representative trials and Hockey news.
Netball
Last Sunday the Year 7 and 8 South Otago Netball representative trials were held. Congratulations to Yui Nakajima, selected into the Year 8 Blue Development team and Amelia Morrison selected into the Year 7 Red Development team. Wishing you all the best for your representative season girls.
Hockey
Term 3 Hockey - Monday afternoons in Balclutha at Cross Rec Centre. Team entries close next Friday and any student from Year 1-13 who is interested in playing, please let Tania know by early next week.
Year 5-6 Hockey Tournament in Milton - Next Wednesday, leaving school at 9am and will be back in time for buses, the permission slips and google form emails have been slow to be returned. This effects knowing how many teams to enter and how many parent helpers are required. These forms will need to be completed over the weekend and final transport details will be sent out by Monday afternoon.
Year 7-8 Hockey Tournament in Balclutha - On Monday, Stu Affleck and Tania Barr accompanied a group of six Year 7-8 students to the Sport Clutha 6 aside Hockey Tournament in Balclutha. The team played five pool games going through undefeated, qualifying them into quarter-finals, comfortably winning and progressing to the semi-final against Rosebank Orange. At the end of full-time, both teams were even on 4 all, by which time Mrs Wilkinson and Robbie Jackson had completed their reffing duties and were able to also support the TCAS team, along with every other school cheering on in support.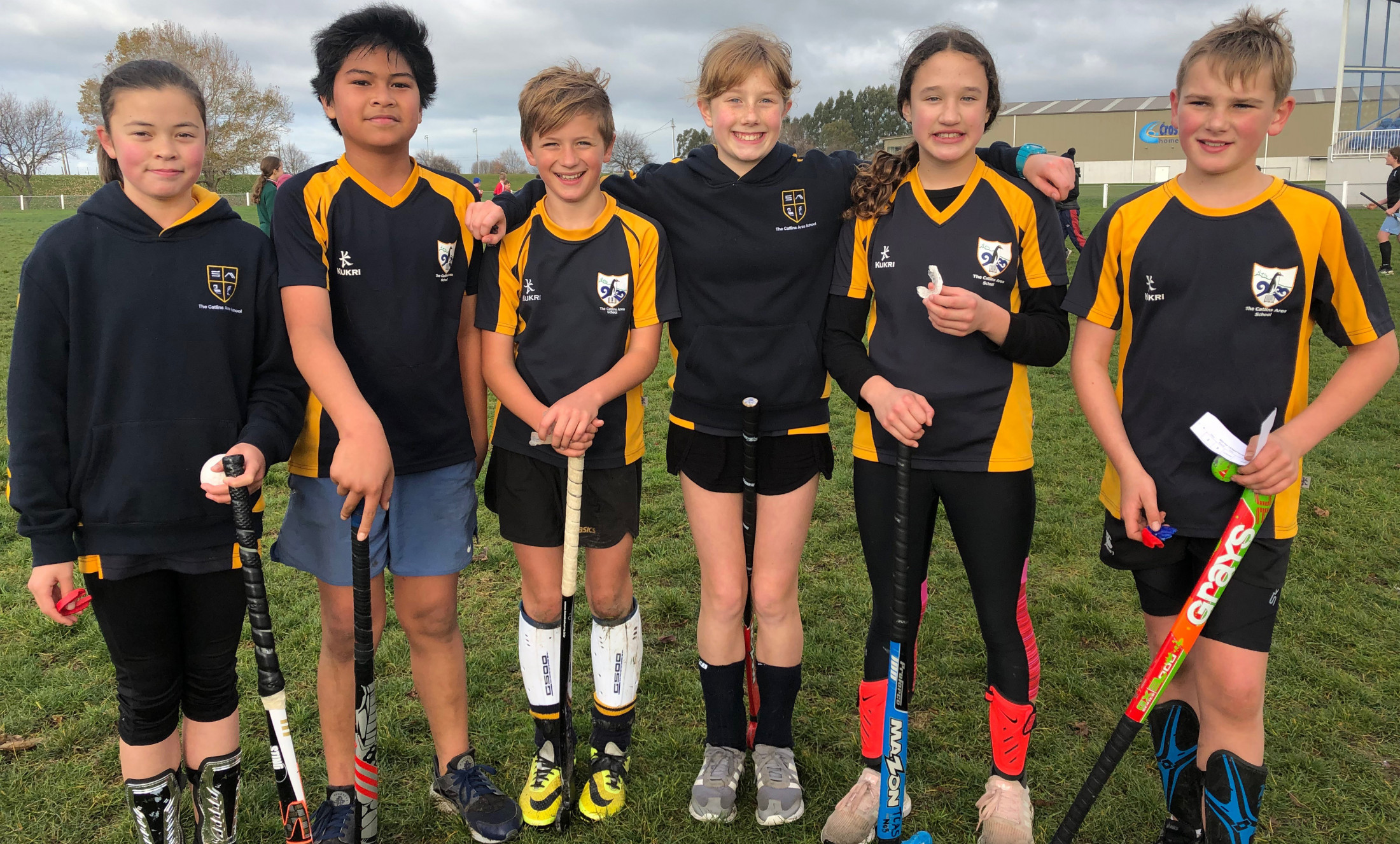 With teams even at full-time it meant 5min of golden goal applied, to determine who progressed to the final. After 5 minutes and still no goal, a further 2min was given before it was going to be goal differential to determine who went through to the final. With 10 seconds left on the clock and the whole TCAS team on attack Cooper Cleland was able to get that golden goal for TCAS Gold to progress to the final, both teams showed great character and sportsmanship throughout the game and was the best game of the day to watch.
The team now had to back it up for the final against Warepa Eagles. The 8 games plus the overtime and without subs saw the team playing over 120min of hockey on grass, which started to show and despite their best efforts went down 3-0. The whole team were standouts but special mention to Tafaitoa Tyrell who doesn't normally play hockey was on fire all day scoring many of our goals and Yui Nakajima was our best defender always being in the right place and winning us the ball back.