Sports News - 18th September 2020

Netball, Yr 9/10 Tournament, Golf and Touch...
Netball
Last Thursday 10th September, TCAS netball had their end of year Netball breakup for both Junior and Senior Netball teams at The Bakehouse Gallery. This was a time to give thanks to all our coaches, managers, referees and to acknowledge our players with certificates for their achievements throughout the season.
It was a shortened season with teams only playing seven games due to COVID 19 but despite that everyone played a great season. Hopefully, 2021 will be back to "normal"!
A special 'thank you' to Hiroki and Kerri Nakajima from The Bakehouse Takeaways who hosted us at the Gallery and for doing a superb job in getting everyone's food orders sorted. We were able to enjoy a lovely afternoon tea while the presentation took place.
---
Year 9-10 Tournament
On Sunday senior netball players travelled to Dunedin for the Netball South Junior Tournament with the team playing three games on Day 1. Blue Mountain College were just too good for us on this occasion and with some good patches against both Logan Park and Lawrence Area School gave us excitement looking forward to Day 2.
The team stayed overnight at Dunedin Holiday Park enjoying some Pizzas for dinner with an early night to rest and recover for Day 2 when we played Kaikorai Valley first up with a 3 point win. That left us to play Logan Park again for 5th/6th position, unfortunately we weren't able to get the win but one of the best things to come from the tournament was when the Blue Mountain College coach came over to us at the end of the game and praised our girls for never giving up and having such good sportsmanship! The girls can walk away from the tournament feeling very proud.
Thank you to Hayley Mitchell and Liz Cairns for all you have done for the team this season, taking the time to attend the tournament with the girls and taking such good care of them.
---
Golf
On Wednesday 9th September, all Year 7-9 students went to the Owaka Golf club where we met Craig Gordon from Sport Clutha who was promoting golf through the Tony Tourell Golf programme. Students were out on the course for nearly two hours and played six holes in groups of four. There were some great shots and a few wayward shots but everyone had a great time and many are very keen to get out on the course and have another go some time soon. Archie Valli, Jack Walker, Keera Wells and Hellen Tyrell were the winners on the day with the least shot overall.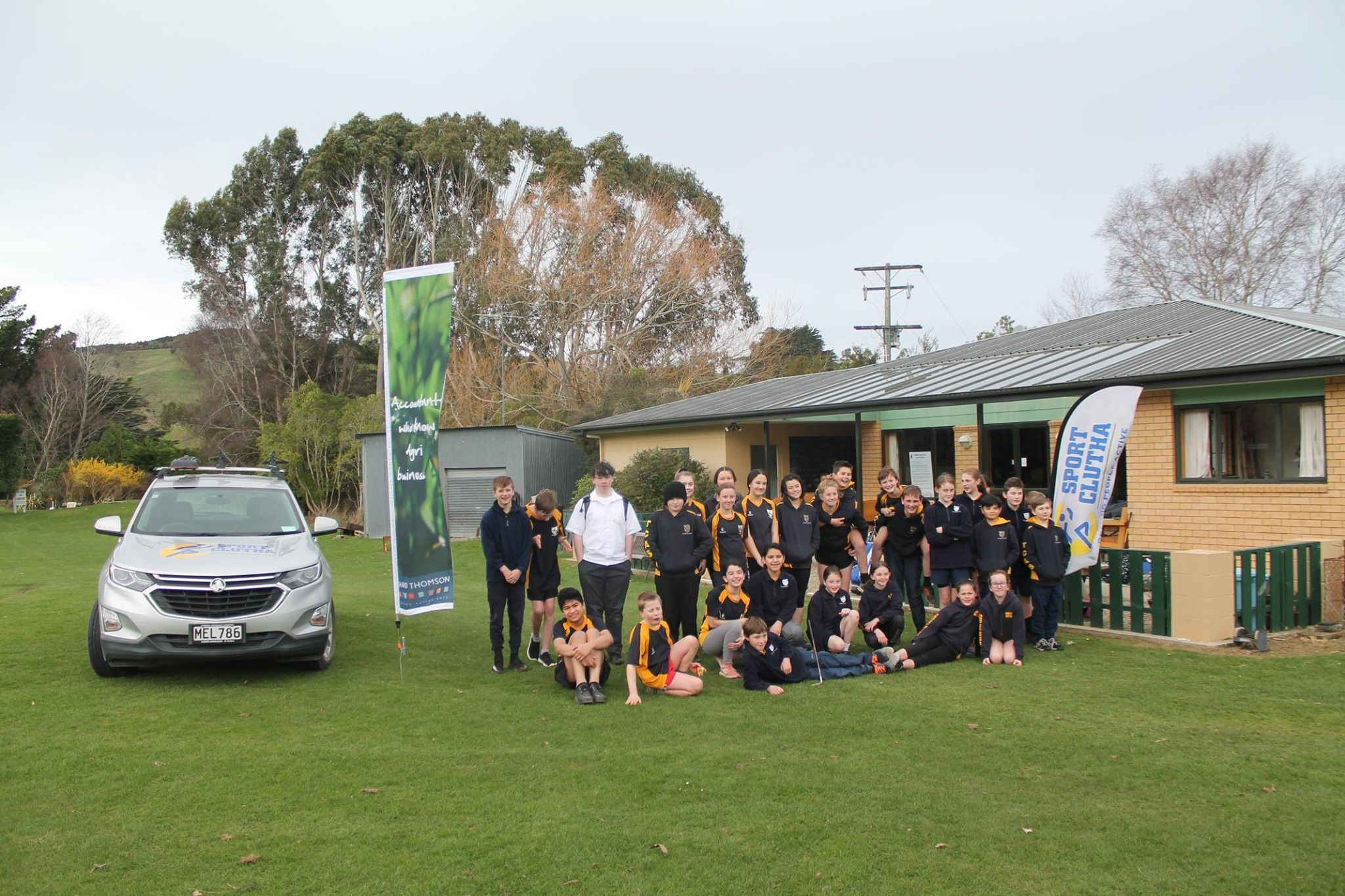 ---
Touch
Unfortunately due to the wet conditions yesterday, the first round of grading games weren't able to be played much to the students' disappointment, so fingers crossed that next week the sun will be shining and the players will be out having fun on the Touch field. A reminder that the quickest way to keep up-to-date with draws and cancellations is via Facebook by either liking the South Otago Junior Touch page OR requesting to join TCAS Sports closed group.
Thank you to the TCAS students who have volunteered to help coach and ref our six TCAS teams this season, without their help we may not be able to enter as many teams.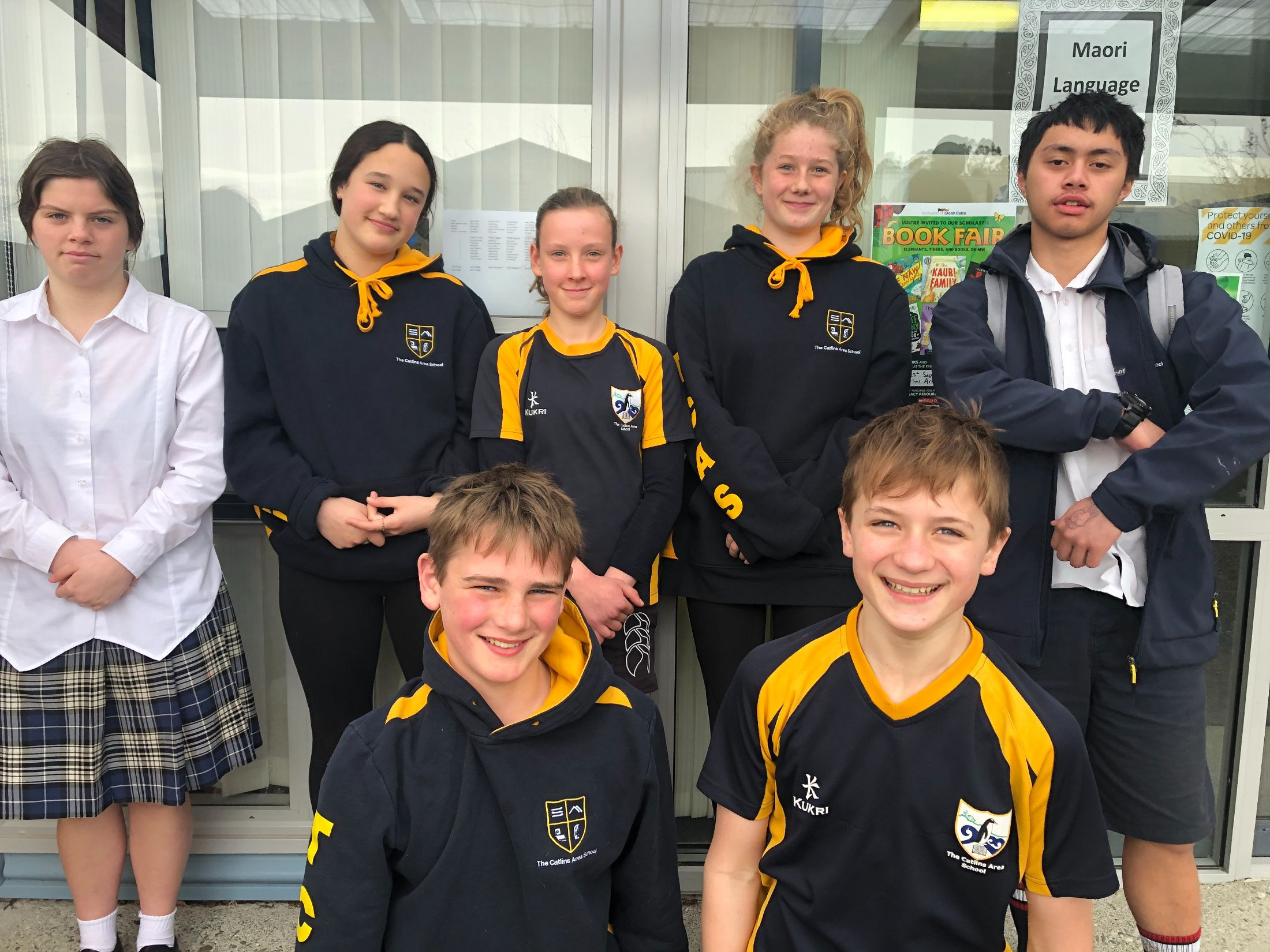 Congratulations to Jade Gutsell, Ella Senior (Under 14 Girls) and Cooper Cleland (Under 14 Boys) who were selected for the South Otago Touch age group teams. They will attend practices weekly in Balclutha until they attend Otago Touch trials in Dunedin on 18th October.