Sports News - 10th December 2021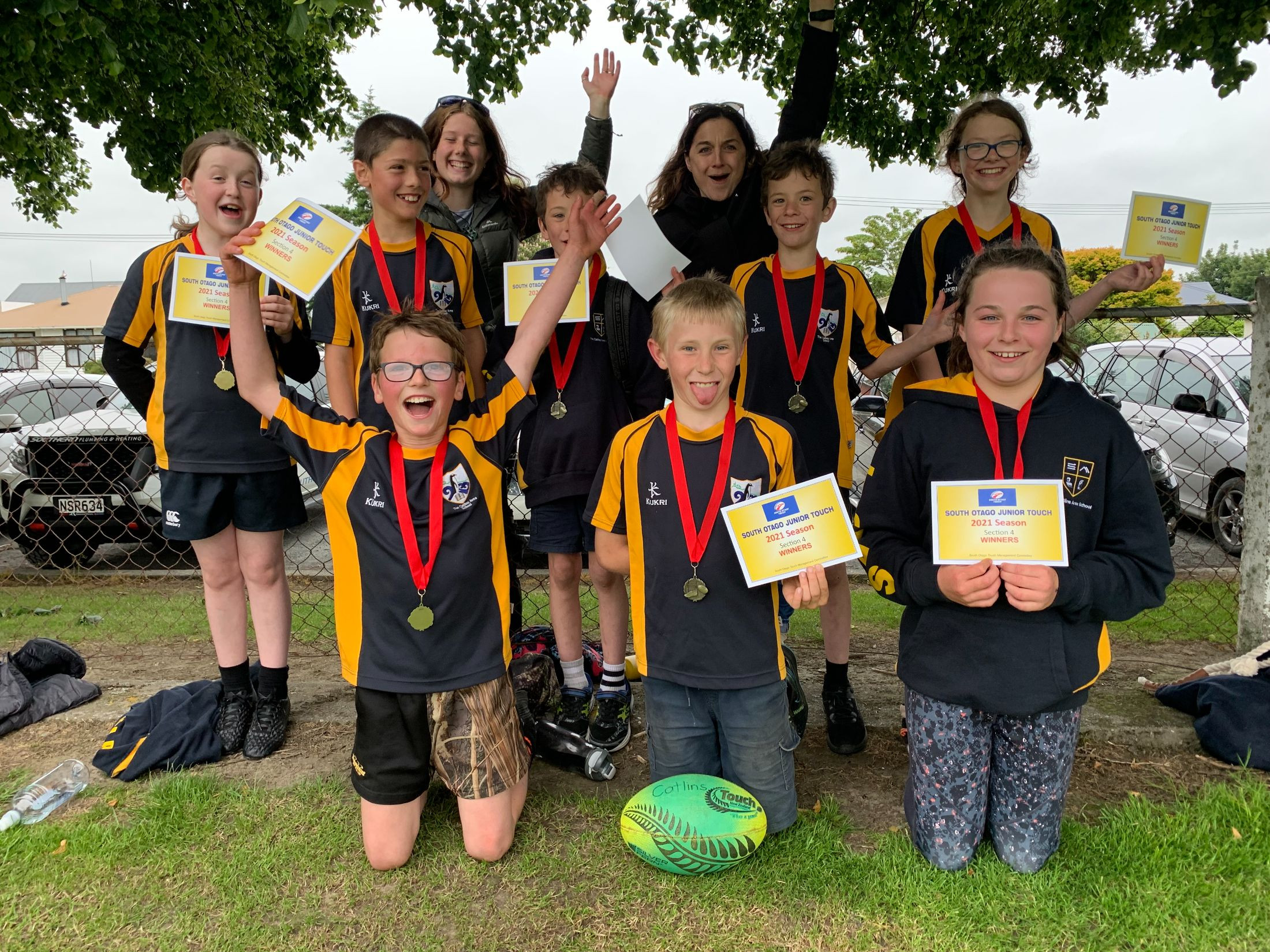 Final sports wrap-up for 2021.
Touch
Yesterday was the final game for our three TCAS Touch teams for 2021 with the Year 5/6 playing in the final. This team has grown so much over the season and we would like to thank Jade Gutsell (Coach and Referee) and Mrs Robyn Lietze (Manager and Assistant Coach) who both set the tone and expectations at the start of the season. Tania Barr was able to join the sideline at games at the end of the season.
The team of eight consisted of Milly Lietze, Anashae Logie, Isla Berney, Eddie Crawford, Cooper Landreth, Tim Magiera, Bailey Powell and Jesse Powell. Last night the parents were able to watch the team in action from the other side of the boundary and were definitely kept on edge with a nail-biting final. Tania was busy pacing up and down the sideline when Lawrence scored with 2 minutes left in the game to draw 3-all. The Managers were prepared to go into a extra time "drop-off" until TCAS scored with 15 seconds left on the clock to take out the win 4-3. CONGRATULATIONS TCAS BLUE TEAM!!!
Our Year 3-4 and Year 7-8 teams had 'fun' games to finish off the season with all teams being given ice blocks and player of the day certificates. Another shoutout of appreciation to Sarah Blair (Coach) and Alyssa McDougall (Manager) for the Year 3-4 team and Taane Koorey TeHuki (Coach, Ref) and Adele Scott (Manager) for the Year 7-8 team
Thank you
On behalf of the sports department, we would like to thank all of the parents, caregivers, and community who have helped many ways to help TCAS students get to their many games and practices. It has been a challenging year with Covid interruptions and rule changes that have seen families adapt quickly. Thank you again for giving our students the opportunity to compete and strengthen their sporting skills.
Farewell to Mr T
This year Mr Taane Koorey TeHuki joined the TCAS Sports teams as Haora Teacher for Year 7-13 students. Filled with personality Taane has also helped out with coaching Basketball and Touch teams outside of school hours over the year. Taane had a great rapport with students and will be greatly missed at TCAS. We do wish Mr T all the best in his new journey teaching in Wellington.