New Zealand ShakeOut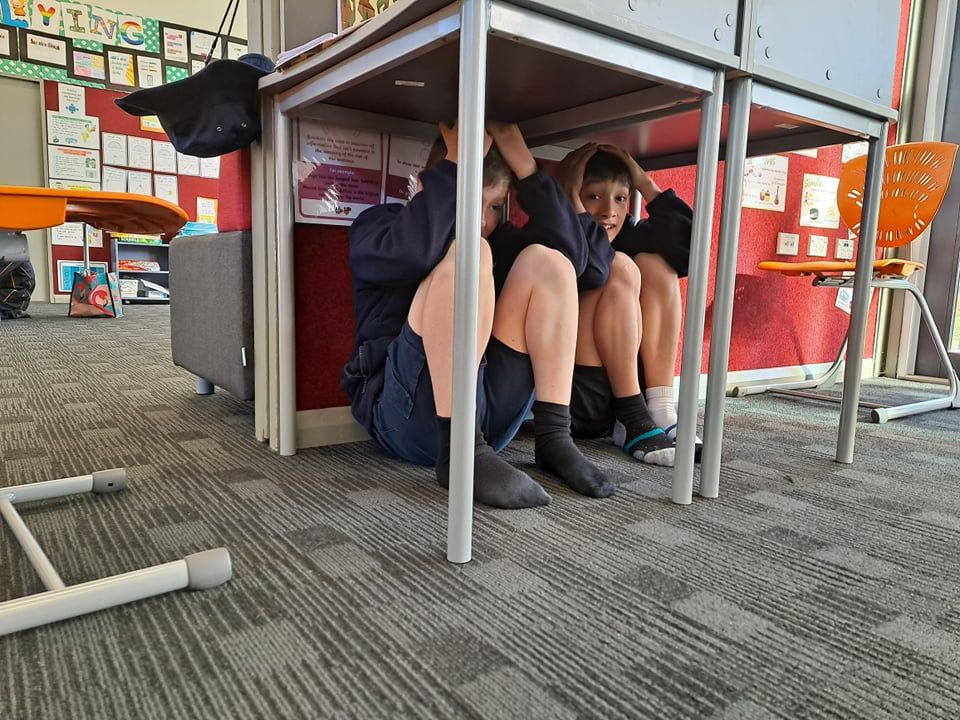 The Catlins Area School staff and students participated in this week's New Zealand ShakeOut, our national earthquake drill and tsunami hīkoi (evacuation).
The ShakeOut is our national earthquake drill, held yesterday afternoon at 1.30pm (2pm at The Catlins Area School, due to lunchtime). It is held right across the world to remind people of the right action to take during an earthquake — Drop, Cover and Hold — and to practise a tsunami hīkoi (evacuation) if in a coastal area.
The students have learnt to:
DROP down on your hands and knees. This protects you from falling but lets you move if you need to.
COVER your head and neck (or your entire body if possible) under a sturdy table or desk (if it is within a few steps of you). If there is no shelter nearby, and cover your head and neck with your arms and hands.
HOLD on to your shelter (or your position to protect your head and neck) until the shaking stops. If the shaking shifts your shelter around, move with it.
---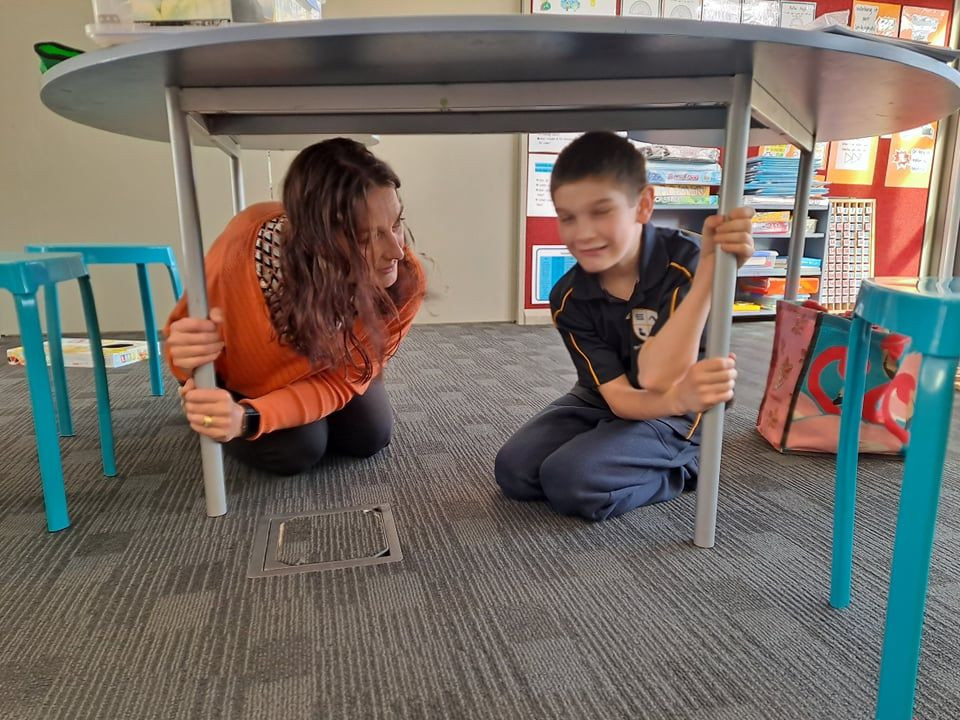 ---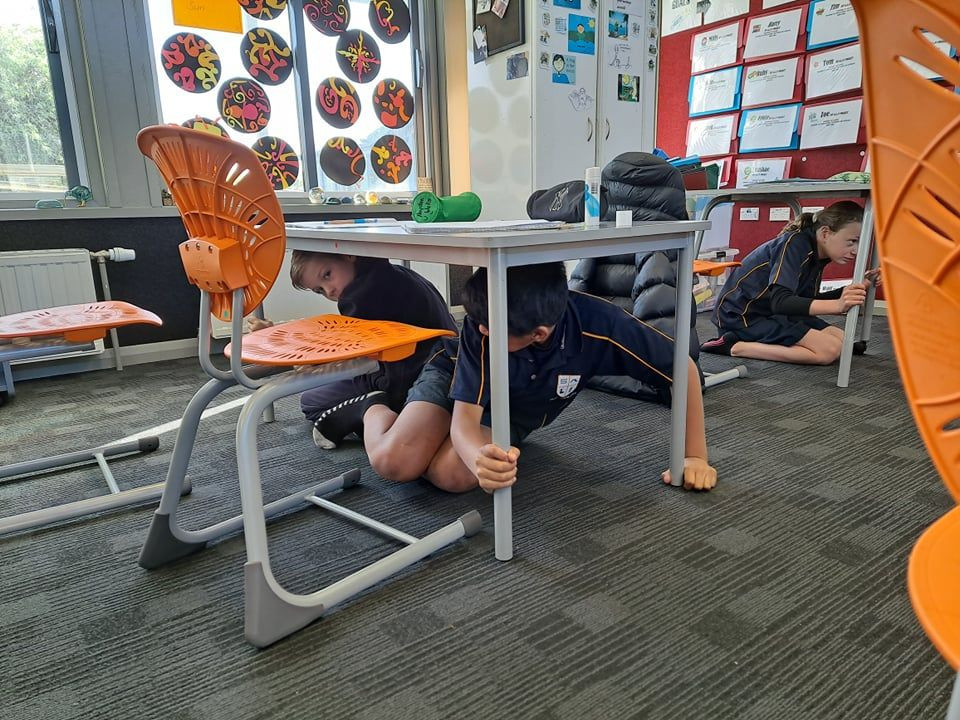 ---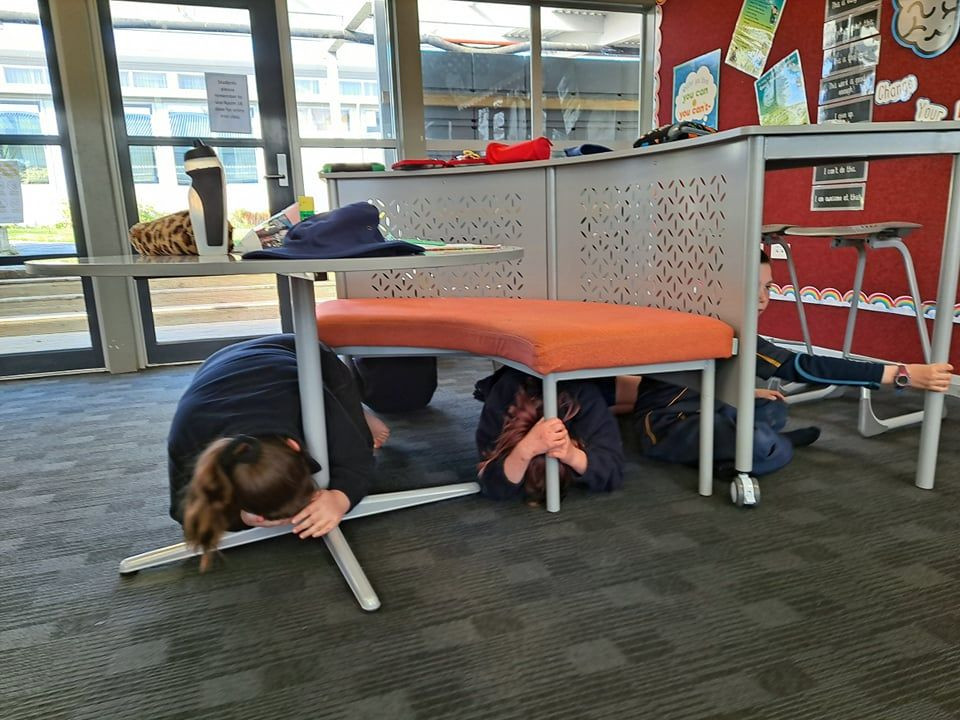 ---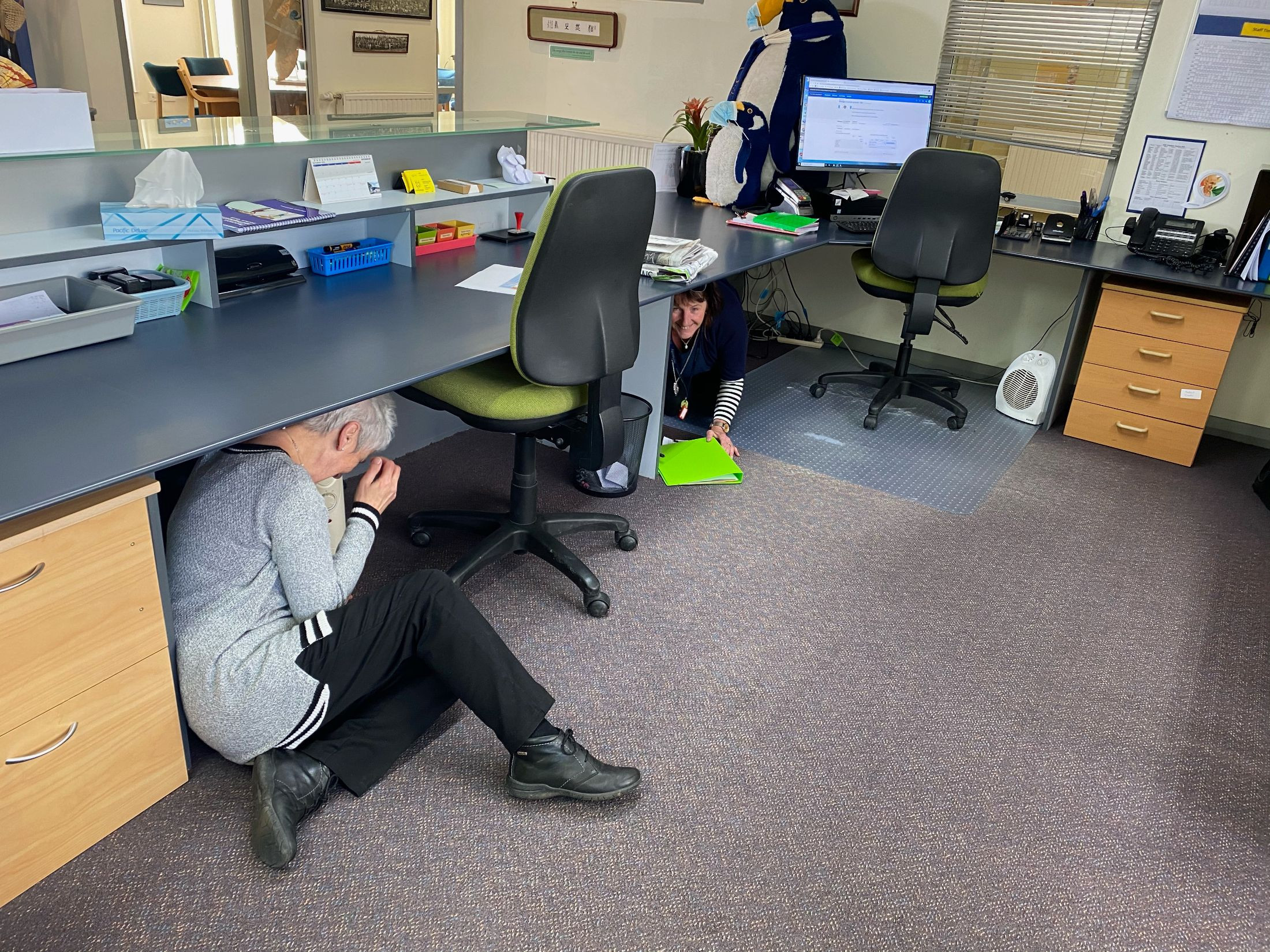 ---