Elgregoe Visit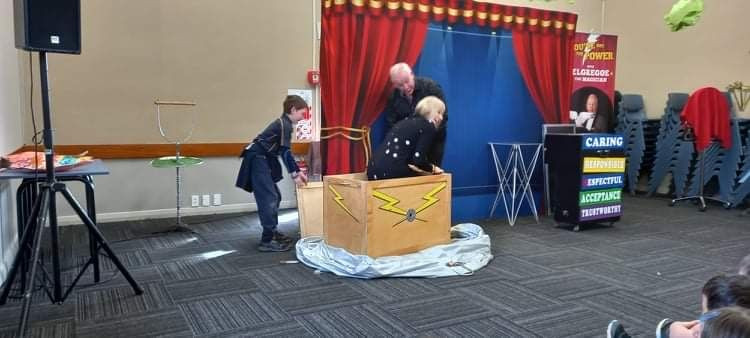 We had a great visit from Elgregoe the Magician on Wednesday afternoon.
TCAS Year 1-8 students were entertained with his wonderful tricks and it was great seeing his birds too!
Some of the children were chosen to be helpers and we all learnt about ways to be kind to others and be a good friend.