Celebrating Jade's success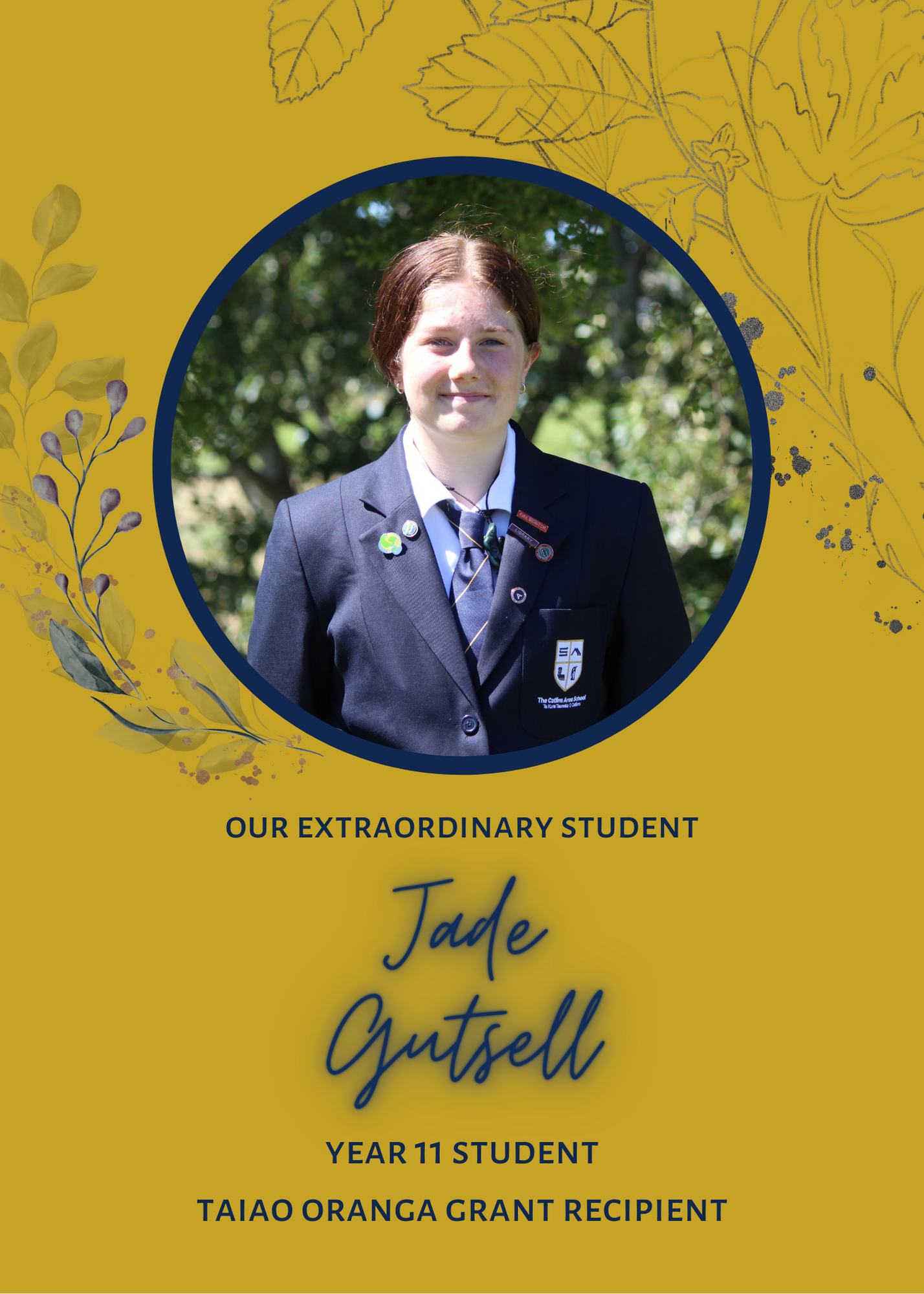 AT TCAS we are celebrating Jade as she secures a Mātauranga Māori coastal sediment grant.
At TCAS we love to celebrate the success of our students. Jade Gutsell's tenacity and passion for science has been rewarded with a $5,000 Mātauranga Māori coastal sediment grant. Jade, who has connections to a local hapū/marae will spend 2 months on a project that is relevant to developing Mātauranga Māori (Māori knowledge), to support better understanding around the impact of sediment on the marine ecosystem.
This project seeks to gather mātauraka (knowledge) from traditional and contemporary sources to gain an understanding of the mahika kai (species gathered for food) of three local estuaries, Hina Hina (Catlins Estuary), Waikawa Estuary, and Tautuku Estuary. It will highlight the risks and challenges that mana whenua (local people) and local communities face in restoring and maintaining the wellbeing of these toaka (treasures). The specific focus of the project is to understand the causes and impacts of coastal sediment in the study areas, through a holistic approach to gathering information on estuarine environmental, cultural and social values. Jade will gain a deeper understanding of each of the 3 estuaries, in order to weave this mātauraka (knowledge) into a form that can be used by schools and rakatahi (youth) groups to connect.
Although there will be several tangible outcomes from this mahi that can be shared with whānau and the wider community, the key outcome from this project is the connections that Jade will make with her whenua and the people that live within it. To a large extent, these connections will drive the final outputs of the project. Jade will present her findings to iwi/hapū/whānau as appropriate and to The Catlins Area School, as well as provide a short written report about the project to DOC. At the completion of the mahi, Jade will fly to Wellington for a hui, to present to other students to network and share her learnings.
Congratulations Jade on your scholarship. We at The Catlins Area School feel very privileged to support your learning!