Book Fair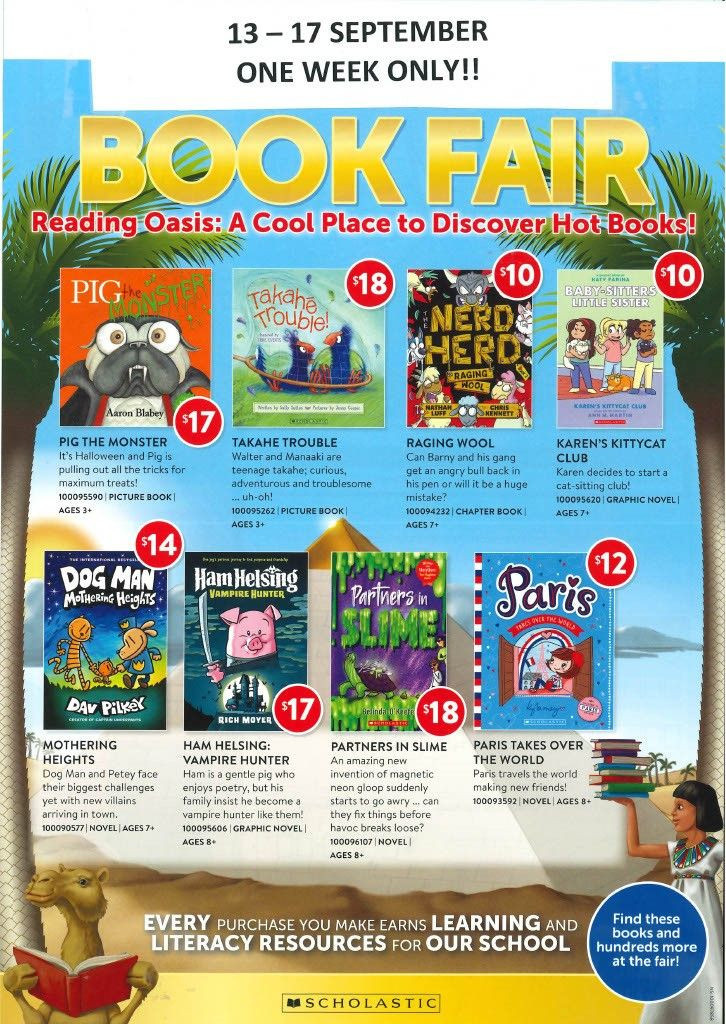 The annual Scholastic Book Fair is arriving next week! As usual, there will be hundreds of books for all ages and novelty items that would be ideal for Christmas pressies.
Because we are still in Level 2 lockdown, and non-essential visitors are not permitted onto the school grounds, we will be doing the same as we did last year (also Level 2!); students will have a good look around the fair and take home a wish list of items they would like to buy.
This worked very well last year and in fact, we sold more books than we have ever sold at a Book Fair! The school receives up to 30% commission on the books it sells with last year earning the school approx. $350.00 of FREE BOOKS.
Thank you for your ongoing support, it is greatly appreciated.
Anabel McPhee
Librarian