Assembly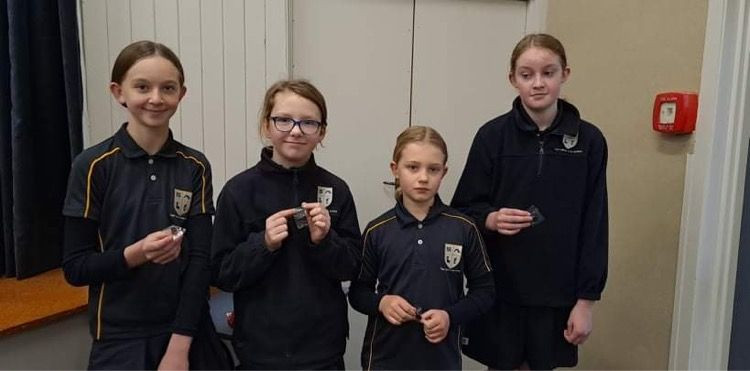 On Tuesday 15th June, Maia Hartvisgen was awarded her bronze TCAS Care badge while Anashae Logie, Rylie Smith and Olivia Williams received their bronze TCAS service badge.
While on Wednesday 23rd Junior Assembly was presented by Room 19 who shared some writing - an argument by Ruby Watt entitled 'Should we Start School at 8 am?', and a limerick from our poetry writing by Cooper Landreth.
Also shared were some upcycled fashion items rescued from the Swap Shop - shoes by Isla Berney, bags by Anashae Logie, Milly Lietze and Aleecia Fisher and a tie by Tom Tyrell.
We then presented a ukulele item of 'Row, Row, Row Your Boat' in rounds. Awards were presented in each class.
It was great to see some parents in the audience, where we also presented awards out to each class.