Alert Level 1 Information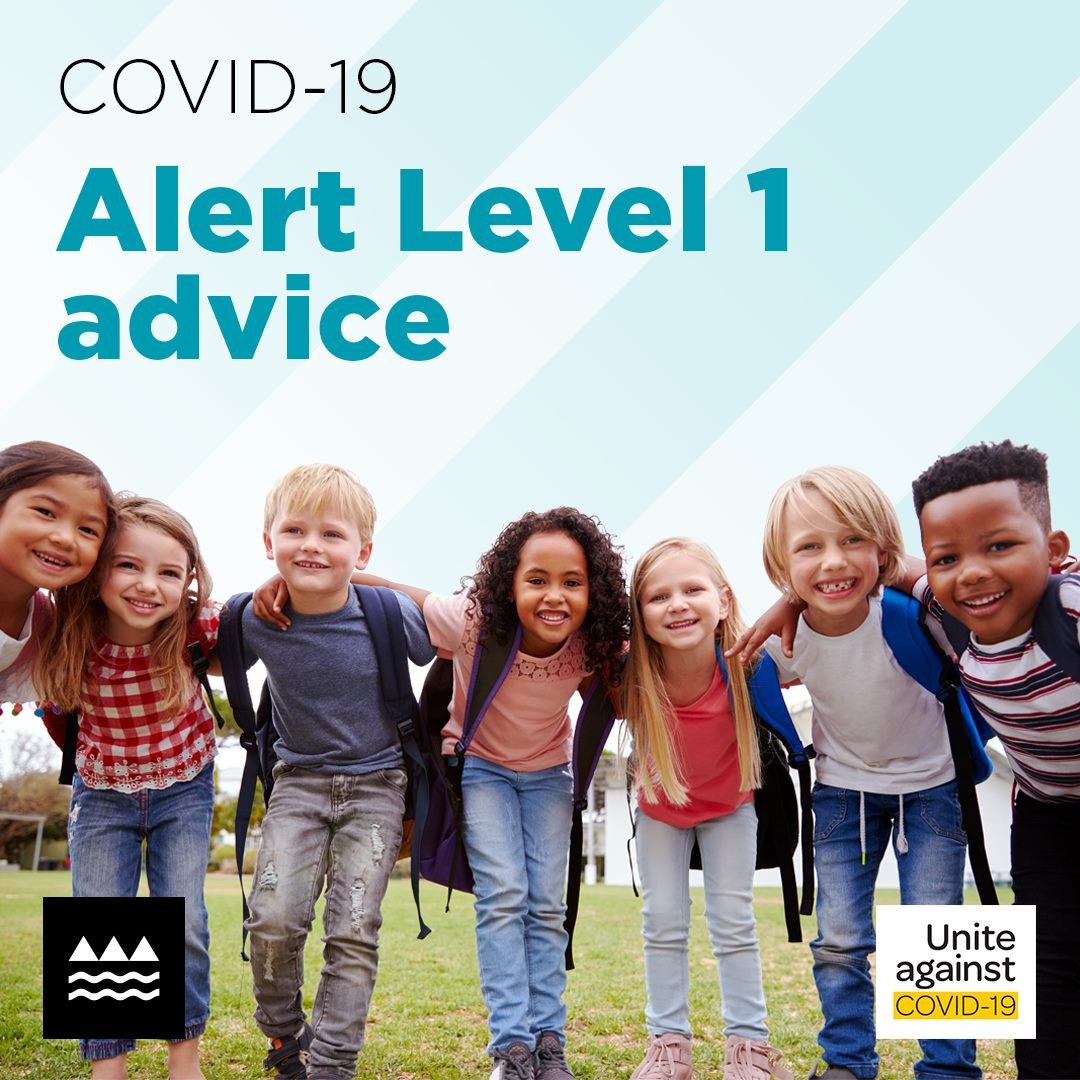 On Tuesday, September 22nd, our region returns to COVID-19 Alert Level 1.
At school, this means there are no restrictions to activities. Hooray!!
While this is the case, it's still important that we keep the good habits that have helped New Zealand to control the virus:
Good hygiene practice everywhere remains important to us. Remind your children the importance of washing and drying their hands often, coughing or sneezing into their elbow, and cleaning surfaces regularly. We will do the same at school.
If you or your child is sick, they should stay home. If they have flu symptoms call your doctor or Healthline to check if they need to get tested.
Keep track of your whereabouts. If you have older children, encourage them to do the same thing. This will assist with contact tracing if required.
Remain vigilant and stay prepared should a new case of COVID-19 be detected within the community.
Visits to school are welcomed - our Book Fair continues - please feel free to come along for a browse!
However, due to the worsening condition of the school driveway, only staff cars, pedestrians (plus bikes/scooters/wheelchairs/pushchairs) and school buses must use it at present.
Work for the new driveway surface has been approved and will commence as soon as the contractors are able.
Thank you for your cooperation, we understand this is an inconvenience, but further degradation of the surface will result in full closure which we are hoping to avoid.