South Otago Triathlon in our own backyard!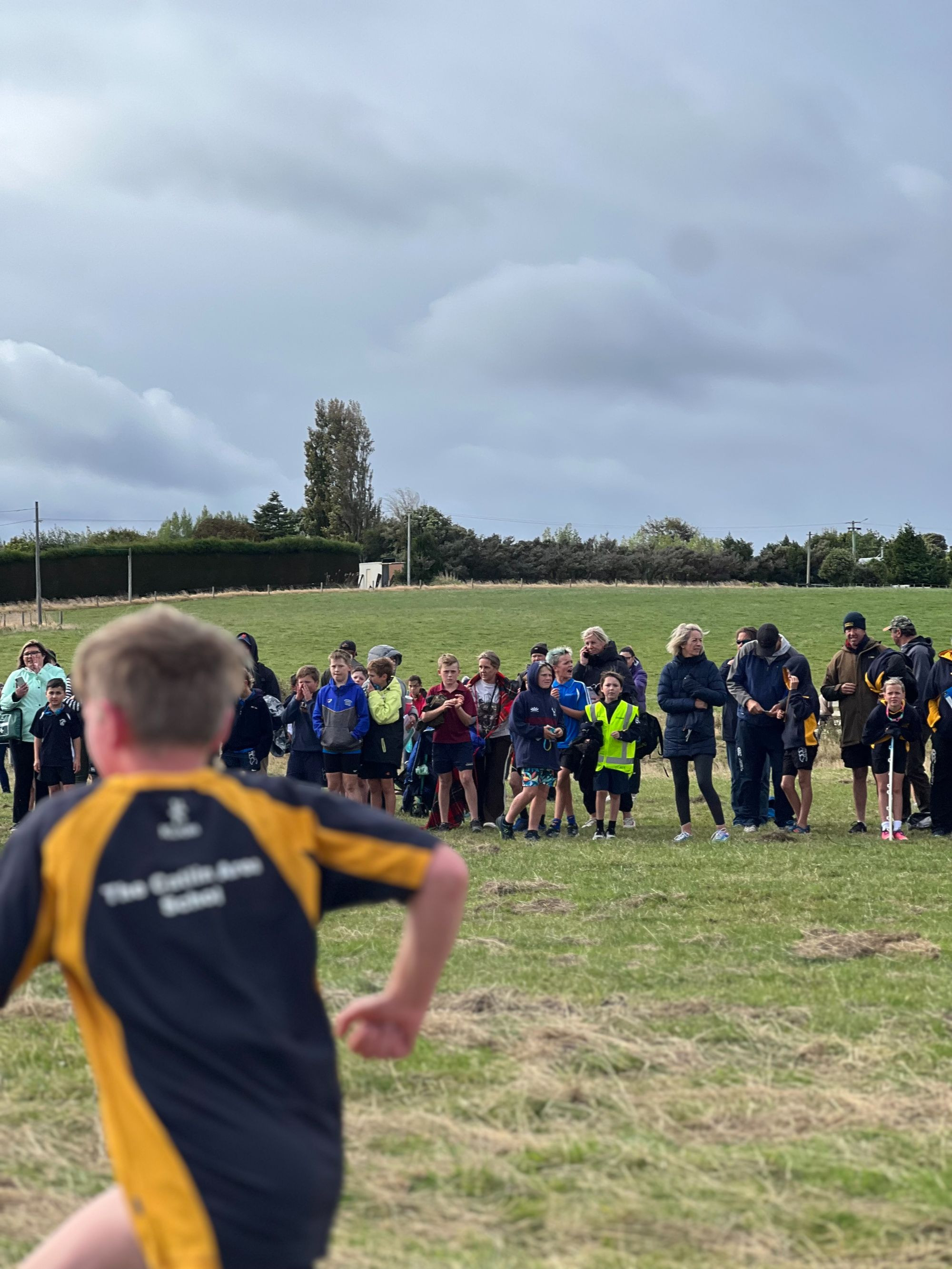 A large portion of the junior school competed in the South Otago Triathlon held right here in Owaka.
On Tuesday, 27 TCAS students comprising of nine teams competed at the South West Otago Triathlon. With it being held in Owaka, our students had the advantage of knowing the area and the pool . The course differed this year with the running happening through Andy Hollander's paddocks, cycling on the main highway and on gravel up Barrs Falls Road, and the swimming at the Owaka Swimming Baths. The year 5-6 teams ran 2km, then tagged their biker, who biked 5km and then the swimmer finished off the race with four lengths. Year 7-8 students had a 3km run, a 7km bike ride and also four lengths of the pool.
Every student gave it their absolute everything with testing conditions in strong winds. Once again TCAS had brilliant team successes. A huge congratulations to all the participants, as once again you all have represented the TCAS values both on and off the course. Official results are available by visiting the Webscorer website.
We will have had teams qualify for the Otago Primary Triathlon Championships to be hopefully held in Owaka later in the year. We cannot wait to cheer them on again!
Notable mentions to our placegetters:
1st place Year 8 Mixed | Hollie Harrex (Run), Tim Mageria (Bike), Milly Lietze (Swim).
3rd place Year 6 Mixed | Brooklyn Landreth (Run), Harry McDougall (Bike), Juliet Wilson (Swim).
A big thank you to our teachers in charge Sarah Cairns and Fiona Wilkinson and Natalie Grant, Austin Morrison, Flynn Lietze, Liv Harrex, for marshalling. Also thank you to all the parents that helped with transport, assisted with timekeeping, carting bags and sideline support.